How do I download and install Lacerte Updates?
Solution Description
Lacerte posts several product updates throughout tax season for the Lacerte Tax Program. There are few ways to obtain product updates:
Downloading updates using the In-Product Lacerte Updates Utility.

Download updates using the Lacerte Web Setup Utility.

Use the Update Scheduler to schedule automatic downloads.
You can see in the updates dialog box which part of the program is being updated by clicking Version Info.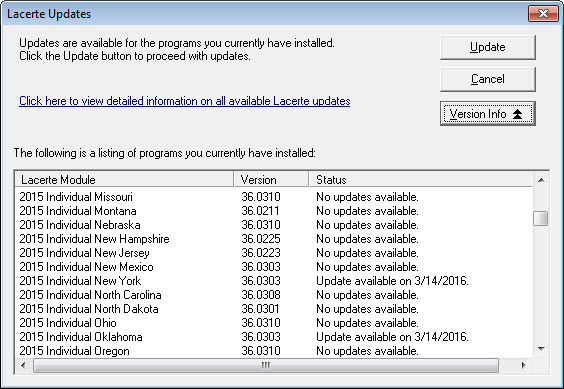 Related Topics: