When attempting to open, use, or update ProSeries Professional or Basic, you may receive an error, and either the program or update will close.
Before you start:
This article references default installation paths and uses YY to reference the tax year in 20YY format. C: will always indicate the local drive and X: will always indicate the network drive.
Moving onward, for ProSeries 2020 and forward, the error displays as:
"A problem was encountered that has caused your program to crash."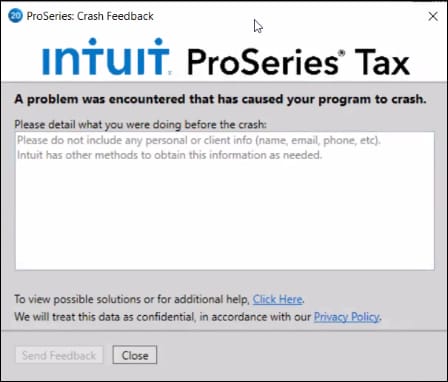 For ProSeries 2019 and prior, the error displays as:
"ProSeries 20YY - Has stopped working."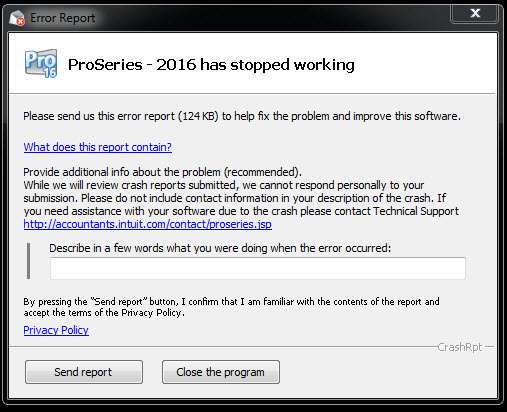 This error can occur when:
When updating your software produces the error message ProSeries Update has stopped working.
After signing into ProSeries, but before ProSeries opens.
When adding a client, deleting a client, or when saving a client.
While performing a Homebase reconciliation.
Your Windows operating system not being updated.
You do not have the latest version of Microsoft .NET Framework installed on your computer. Microsoft .NET Framework is a Windows component that is required and used by your ProSeries software.
In the order listed below, try the following set of steps until the issue is resolved.