Below are instructions showing how to create a custom client filter by processing date in Lacerte. In these steps, DD refers to the two-digit day and YY refers to the two-digit year in 20YY format.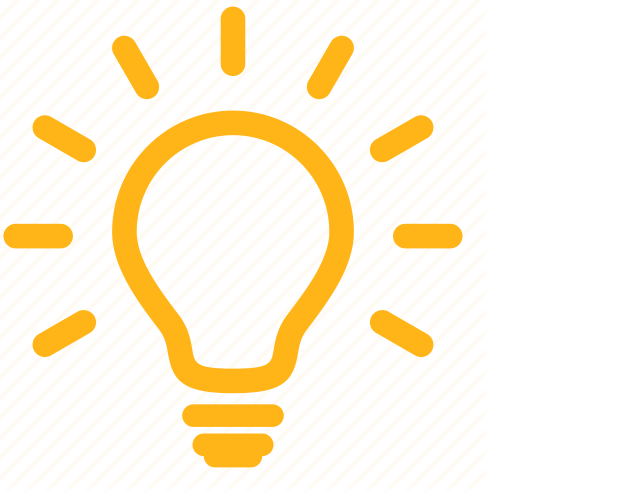 The custom filter you create is user-specific. Only you will be able to see it.
Follow these steps to create a custom filter in the program:
Go to the Clients tab.
From the Filter menu, select Modify Filters.

If no custom filters currently exist, a Name of new filter box will appear. Type in Processing Date and click OK.
If custom filters already exist, click the Add button and type in Processing Date, and then click OK.

Click the Groups button.
Type in After [DD/YY] and click OK.
Click the Add button to the right of the Filter Conditions section and complete the fields as follows:

For the Category, choose Client Status from the dropdown menu.
For the Field, choose Processing Date from the dropdown menu.
For the Compare field, choose is at least from the dropdown menu.
In the Value field, type in a date one day after the date chosen for step 3.

Click OK to close the Filter Specification window.
In the Filter Conditions section, select Match All.
Click OK to close the to save the filter and close the Custom Filter window.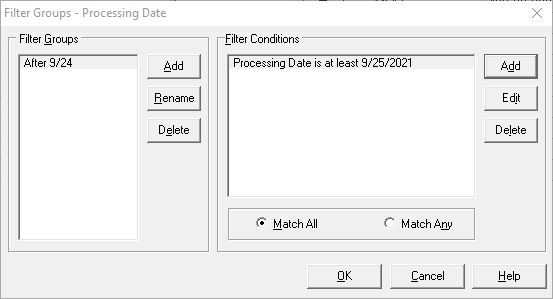 The new filter will now appear on the Clients tab under the Filter section in the left navigation panel. Click on it to sort your clients and reflect the applied filters you just created.