Follow these steps:
Select the dropdown menu (Ctrl-T) in the field for Name (code 34) in the e-File Misc screen.

Partnership, Screen 4
S-Corporation, Screen 3.2
Individual, Screen 4.4
Corporate, Screen 4.2
Fiduciary, Screen 2.2

When the dropdown menu appears, right select on the list and choose the Add option by selecting Add.

This will bring up the Firm Info box to add multiple firms and preparers.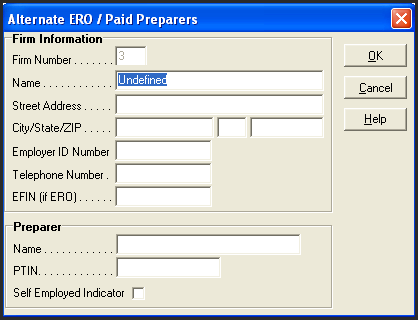 Once the information is complete, select OK and the information will become available to all clients.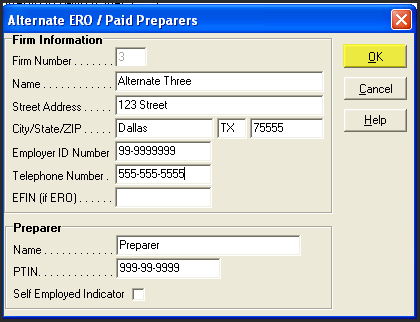 The Alternate Paid Preparer: Firm Infomation [O] and Preparer [O] are only utilized for e-file and will not print on the paper copies of the return.