This article will show you how to enter multi-state maounts in Intuit ProConnect.
Before you start:
Go to the Profile tab.
Enter the applicable states in the field labeled Add a state return.
Go to the Input Return tab.
Under the Resident Status section, select the Multi-State Return? checkbox to activate multi-state input.
Follow these steps to enter multi-state amounts:
Select any input field.
If that field allows multi-state amounts, a plus sign (+) will appear.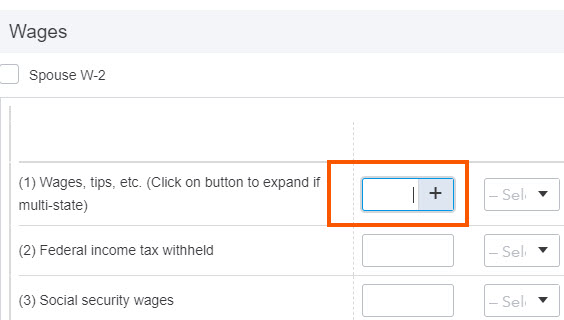 Select the plus icon to open the multi-state input box.
Enter the Amount for each state.
In the State column, select the state abbreviation.

For states with no income tax, like Texas, choose US.

Leave the Source column blank, or see Using the Source column and understanding the meaning of S and N for more information.

Related topics: