This article will help you use the different views and tools in ProConnect to enter and review your clients' tax returns.
Using the Input Return tab
You'll use the Input Return tab to enter all of your clients' tax data, like dependents, income, and deductions: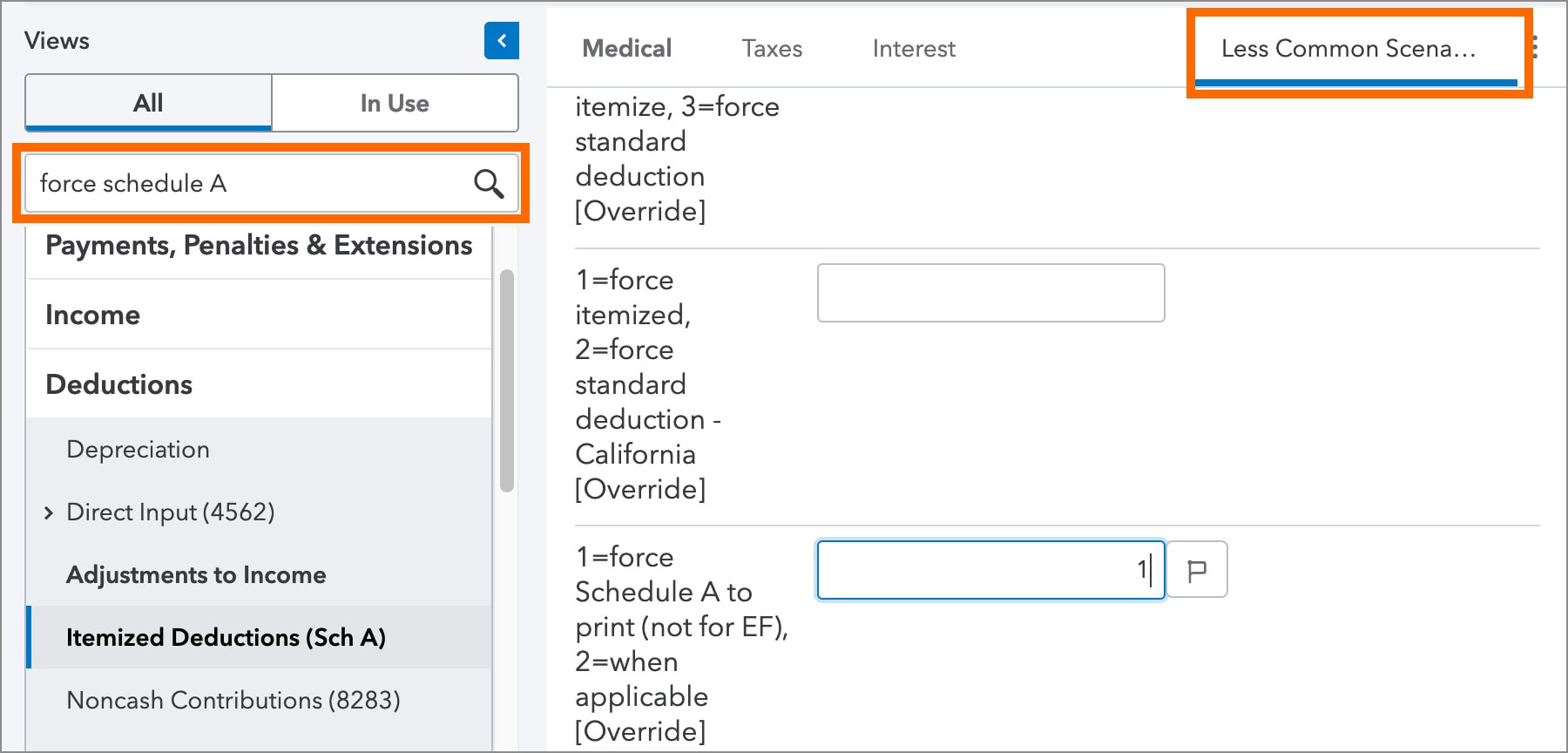 Use the table of contents on the left side of your screen to navigate through different portions of the return, or search for a specific item.
Longer screens are separated into logical sections. Click on a tab along the top of the screen to view the section you need. 
Access carryovers or general information by clicking the link at the top right of the related input screen. 
Preview forms and jump to input
New for tax year 2021, we've expanded the coverage of jump to input to help you find data entry points right from your forms view. You can use jump to input from the Check Return tab or from the Preview forms window.
Using jump to input
Click on any part of a form that's highlighted in blue to jump to the input associated with that line: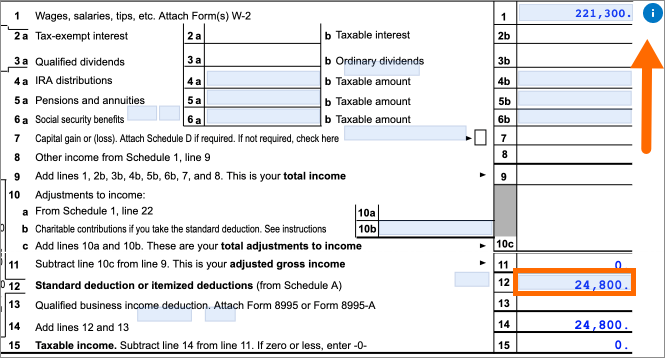 Starting in tax year 2021, we've expanded the functionality of certain lines to show the detail of how they were calculated from more than one source. Where available, you can click on the i icon next to a line to expand its details.
If you're using Preview Forms to view forms and input at the same time, jumping to an input will keep the form open while taking you to the right location in your Input Return window.
Not all forms or lines have jump to input available.