You've tried transmitting a return multiple times, but you keep getting Transmission Failure errors.
Time-saving tip:
Under the e-file Status tab for a client, view the e-file Activity section. If you're receiving a Failed Transmission message, look for a status of Received at Lacerte or Accepted—in any order—of the e-file Activity.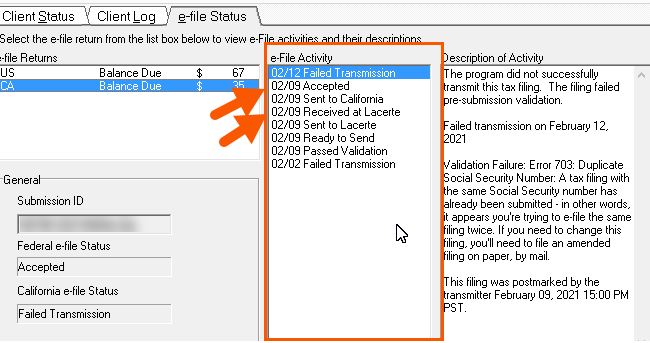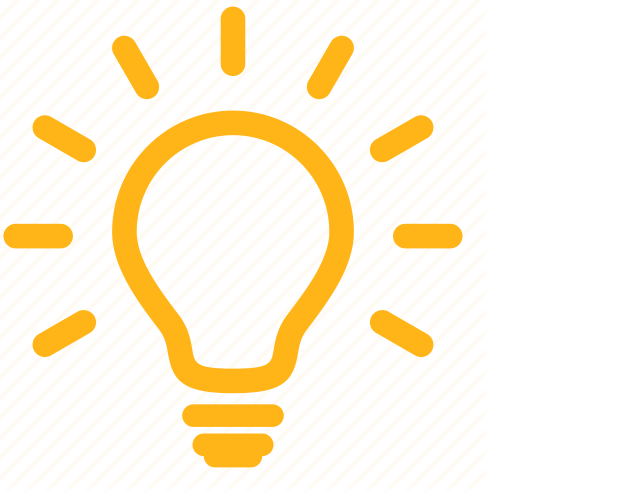 The order the e-file Activity statuses are shown in isn't important. If Accepted is shown anywhere in this list, then e-filing is already complete for the agency you highlighted under e-file Returns.
Why you're receiving transmission failure errors
A transmission failure means the program didn't successfully send your return to the taxing agency. Here are the most common reasons your return didn't send:
An e-file with the same federal ID number was already transmitted.

Since the IRS and state agencies don't want duplicate submission of returns, our processing center is configured to prevent duplicate transmission.

An e-file with the same federal ID has already been accepted.

For the same reason as received returns, the IRS and state taxing agencies don't want duplicate submission of returns that have already been accepted. Our processing center is designed to prevent transmission of returns already accepted.

There's a newer version of Lacerte available. Use the steps in this article to update your software, and then repeat the steps to go through the e-File Wizard.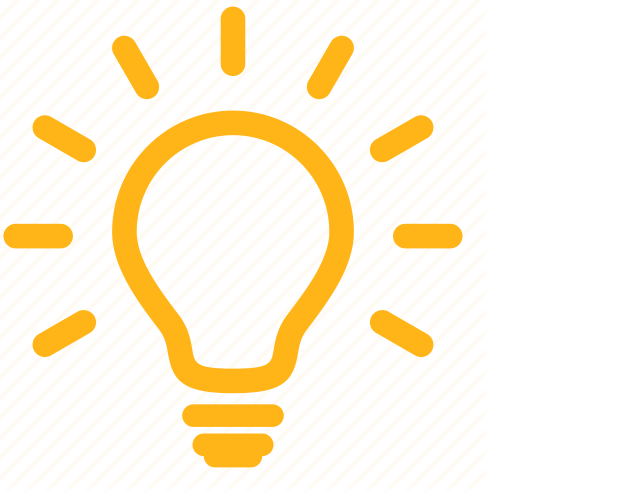 A Transmission Failure is different than a Failed Validation.
Transmission Failure means your return passed the diagnostic validation check, but didn't successfully send for one of the reasons listed above.
Failed Validation means Lacerte ran through the diagnostics and found e-file critical diagnostics you need to fix before the program will send the return.
Received at Lacerte means the return with this federal ID was already been sent by you, and we're processing to prepare to send to the applicable federal and state agencies. Wait to receive either an Accepted or Rejected status.
Accepted means the return type has been accepted by the federal and/or state agency. You're done! There's no need to retransmit the return. Under the E-file dropdown menu, you can select to print the acceptance letter. This will mark the return as E-file Complete and appear at the top of the Activity section.
If a return has a Rejected status, make the appropriate changes and retransmit the return.