The ProSeries Local Backup tool is designed to backup data and settings files from the original/old computer, then restore those files on the new computer.
This utility will only backup files from within the default Data folder path, not files stored elsewhere in a custom location.
The utility requires Microsoft .NET Framework 3.5 to be installed. This should be present already on most new computers or any system with tax year 2012 or newer ProSeries installed on it.
The utility is designed only to back up and restore files from standalone ProSeries installations at this time and shouldn't be used for Network installations.
The utility may be used for tax years 2008 and newer on either Professional or Basic.
It's intended to be restored on a new computer before the program is installed.
Option 1 - Run the Local Backup tool from ProSeries Tool hub
Step 2: Using the Local Backup tool in the ProSeries Tool Hub
Open the ProSeries Tool Hub.
Select Migration/Backup on the left.
Click on Local Backup.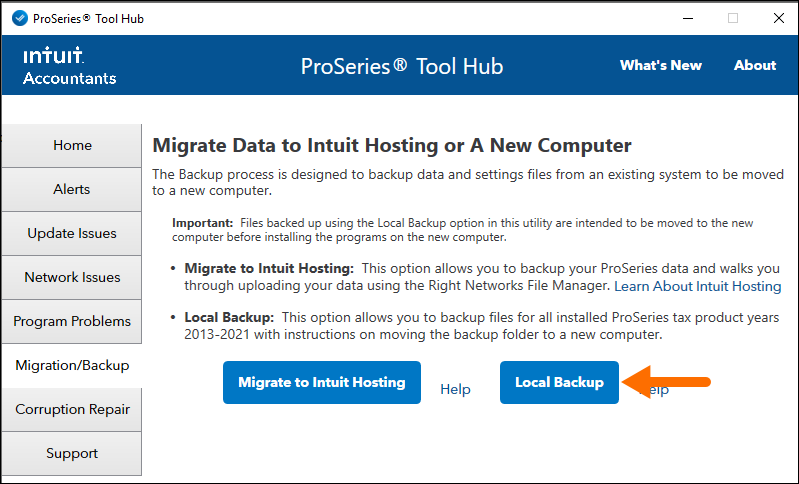 Follow the on-screen instructions to run the tool.
Related topics