This article will help you generate Form 1040NR as well as how to suppress it.
Before you start:
The 1040NR can only be generated in an individual (1040) return.
Follow these steps to generate Form 1040NR:
Go to the Input Return tab.
Click on Miscellaneous Forms on the left-side menu.
Select Nonresident Alien (1040NR).
Choose the applicable Filing status (Click on arrow to select from list) (MANDATORY).
Enter any other applicable information on this screen.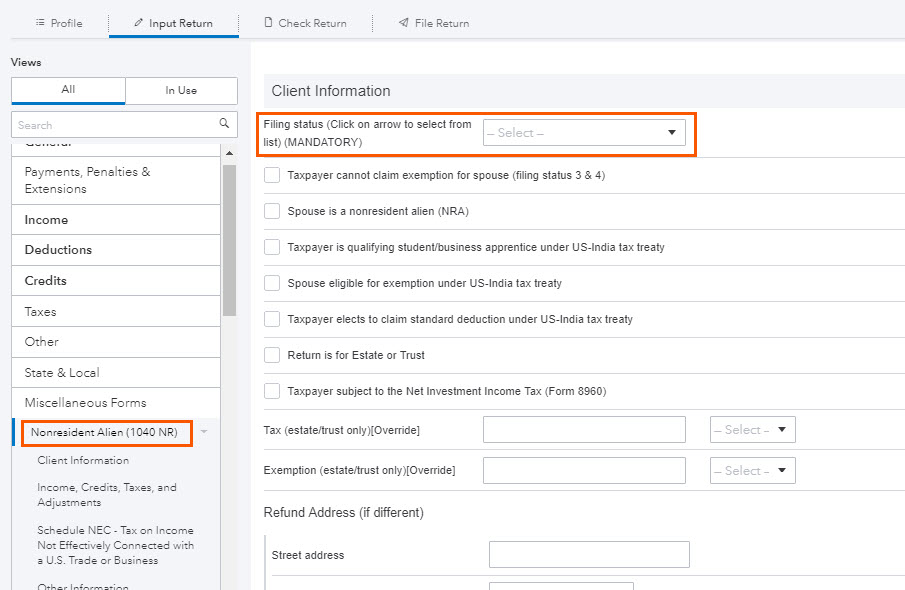 To suppress Form 1040NR
The Filing status entry at the top of this screen is mandatory to trigger Form 1040NR. To suppress the 1040NR, and generate Form 1040, just change the Filing status back to -Select-.
Related Topics