To view the Intuit Online Security Center website, or Privacy webpage, your Internet Explorer web browser will require you to enable TLS security protocols. This situation is most commonly experienced on Internet Explorer versions 10 and prior.
Without the TLS security protocols enabled within Internet Explorer, the Intuit Online Security Center can't be successfully displayed in your web browser—or through embedded browser features within your ProSeries software.
Follow these steps to configure Internet Explorer to enable the TLS security protocols:
Open Internet Explorer, go to the Tools menu (gear icon) and select Internet options.
Click the Advanced Tab and scroll down to the Security section.
Check the boxes for Use TLS 1.0, Use TLS 1.1, and Use TLS 1.2.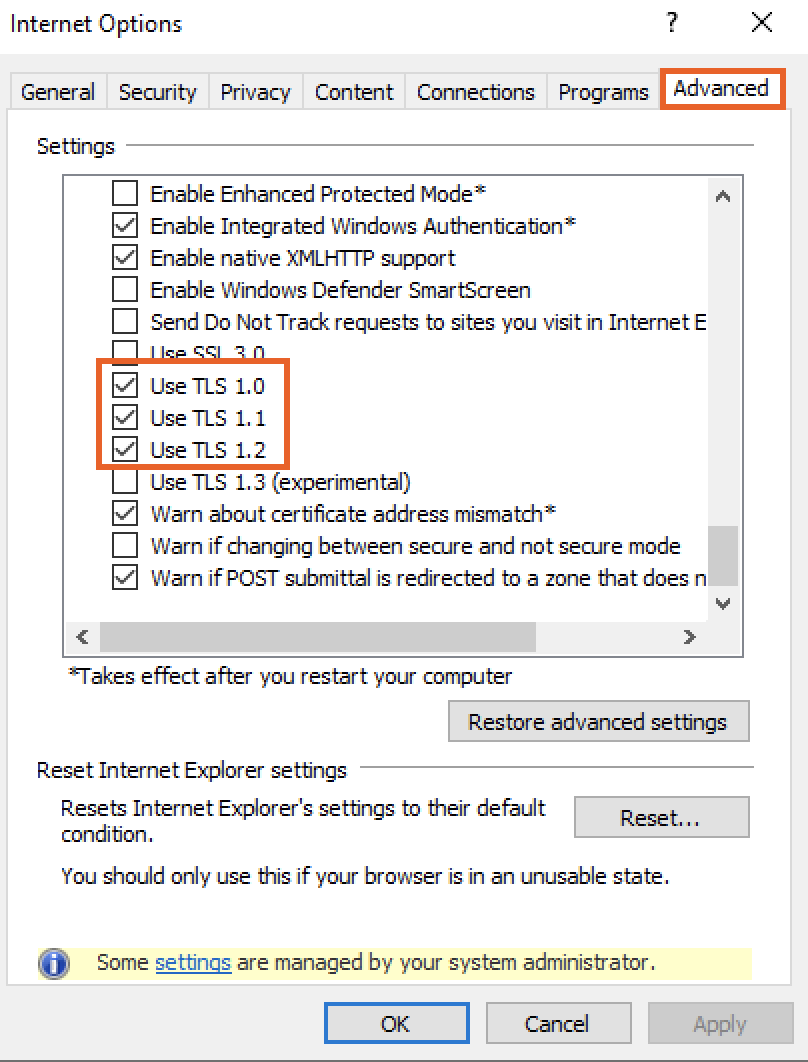 Click Apply, and then click OK.
Close and then reopen Internet Explorer.
Your Internet Explorer web browser should now be configured to use TLS security protocols. You can now access the Intuit Online Security Center web page and the Privacy web page through Internet Explorer or ProSeries.