Lacerte generates Form 1120X based on the input on Screen 55, Amended Return. Complete the form by entering the amounts from the original return on Screen 55, and then go back to the other applicable input screens to make any changes.
Before you start
Column (c) Correct amount on Form 1120X is based on the current calculations within Lacerte.
Column (a) As originally reported or as previously adjusted is mandatory input based on the Original Return filed.
Column (b) Net change - increase or (decrease) - explain in Part II is automatically calculated based on the difference between column (a) and column (c). Use the steps below to complete Form 1120X.
Follow these steps to generate Form 1120X in the program:
Use the steps in this article to create a copy of the client file.
Go to Screen 55, Amended Return (1120X).
Check the applicable boxes in the field for Federal/state return(s) to amend (Ctrl+T) (MANDATORY).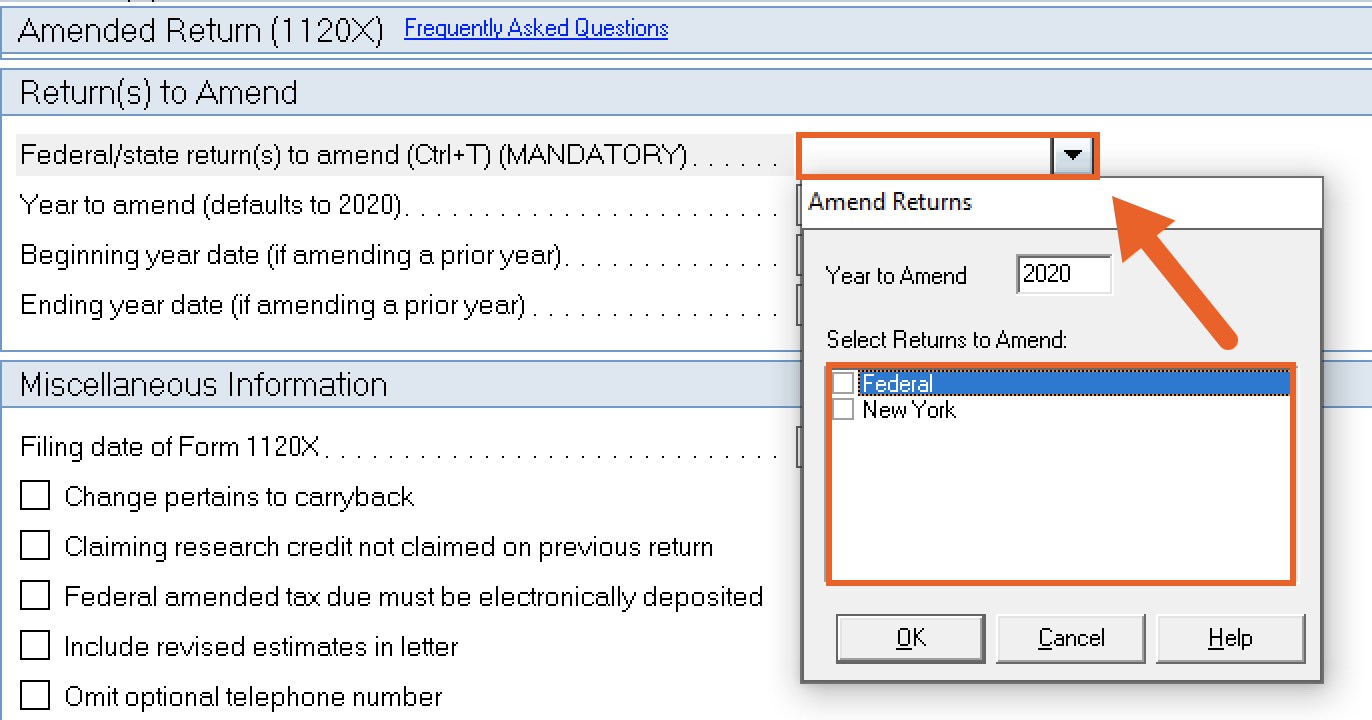 Click OK.

The following box from the image below will appear. This window will indicate the date and time of the return amounts to be transferred to the As Originally Reported fields.

Click Yes to transfer the current return amounts to the As Originally Reported fields under the Income Tax Return section of this screen.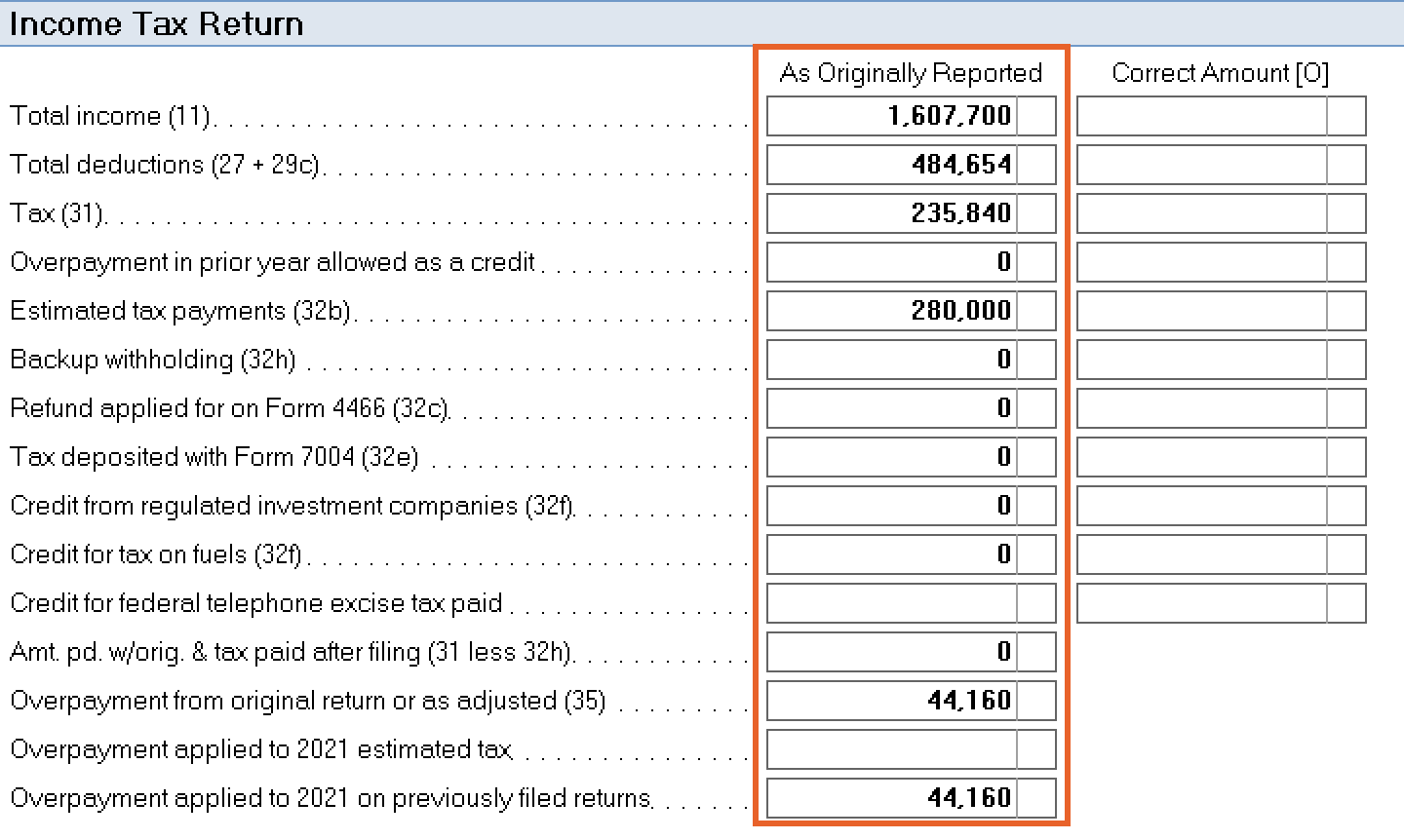 Enter the applicable changes in the appropriate screen(s).

If the amounts are entered in the Correct Amount [O] column instead of the other detail input screens, all amounts will need to be entered in the Correct Amount [O] column. Input fields in this column will override Lacerte's automatic calculations.

Complete any other applicable field within the Miscellaneous Information section.

For example, the Change pertains to a carryback field.
If you're amending Form 1120 due to missing elections, mark the checkbox labeled Filing pursuant to section 301.9100-2.

Scroll down to the Explanation of Changes section.
Hold down Ctrl+E on your keyboard in the Federal explanation of changes (Ctrl+E) field.
Enter the reason for amending the return.
Click OK.
Select the State being amended from the left navigation panel to enter any applicable information required for that state.