ProConnect Tax now offers Task Accelelerators, which are automation workflows to simplify your operations.

For the initial release, capability is limited to sending an email if a return e-filing has been rejected. For this particular workflow, you may change the recipient's email, so long as it remains a single email address.
Accessing and enabling feature
You can access this new feature from the

menu.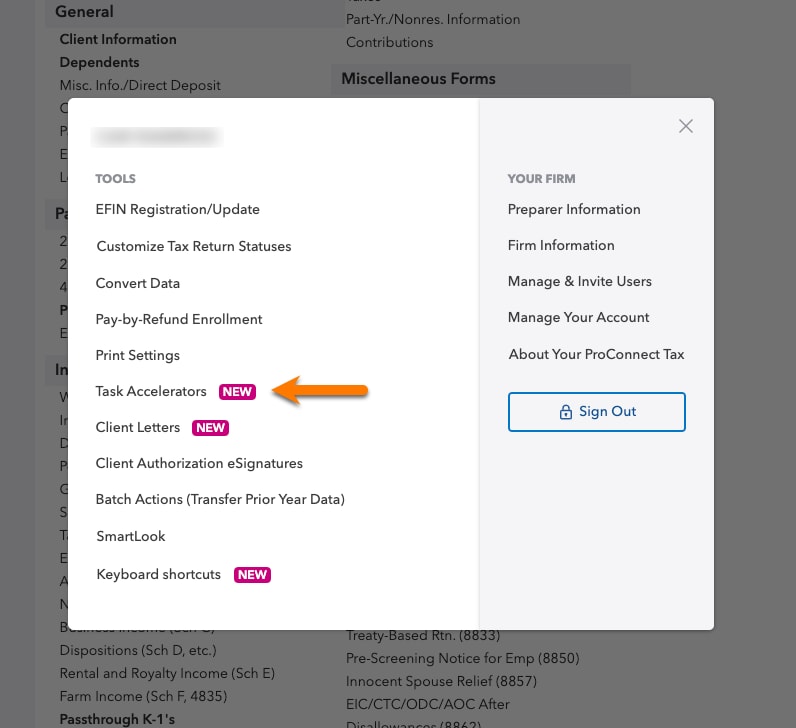 If this is your first time using the feature, you will be greeted by messaging asking you if you want to Get Started.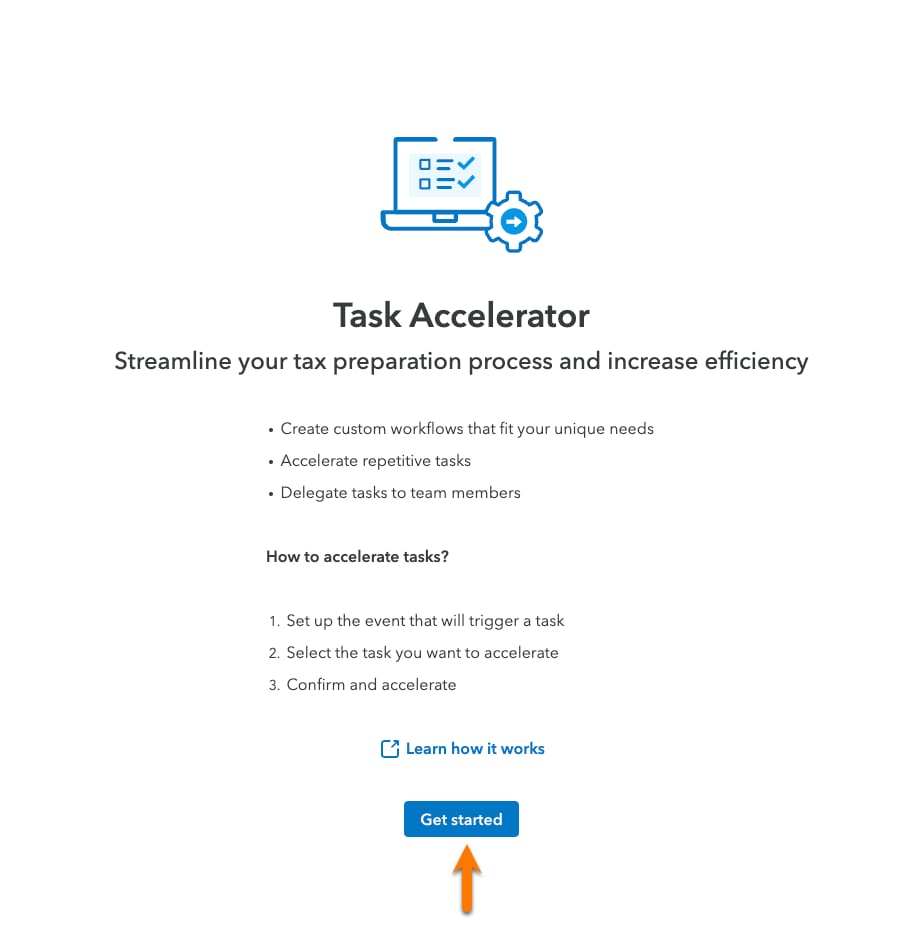 Using Task Accelerators
For this workflow, you can preview the email message that will be sent.
Some things to keep in mind:
This feature functions at the firm level, meaning it will send an email for any return that has been rejected.
Each email will include a link to the return.
Any rejection will trigger the message, though the reason for rejection will not be included in the email.
When you are finished reviewing the settings for the task, select Create task to put it into action.