This article will show you how to split a direct deposit into multiple bank accounts in EasyACCT.
The Employee setup screen for Direct Deposit allows you to enter a single bank account. Only that bank account is assigned the entire Net Pay for each pay period.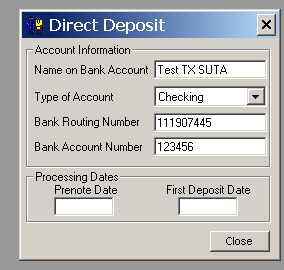 To split a single paycheck to more than one account in the program, you can edit the file before the ACH is created. However, you must do this for every paycheck.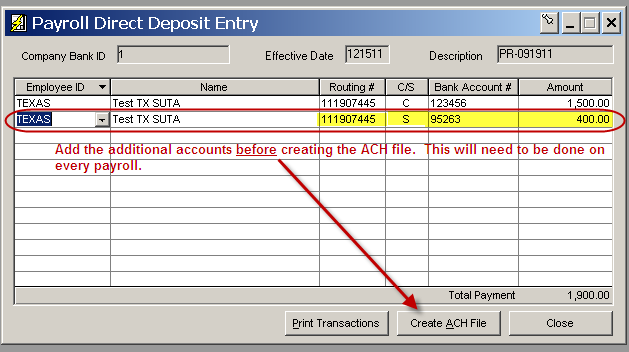 After creating the batch payroll and posting checks, do the following:
Go to EasyACCT Utilities ⮕ Funds Transfer ⮕ Process Transactions.
Enter the applicable information.
Click Continue.
Select Payroll Direct Deposit Entry and refer to the screenshot above.
Most banks let customers to set up automatic transfers between accounts held at the same bank. This would be up to each employee to set up with their bank.