Table of contents:
Renew online through your account
Access your online renewal through your renewal email or sign in to My Account.
If your login is associated with multiple Customer Account Numbers, you'll see a Select an Account screen after logging in.
Choose the account you need to renew and click Select.
From the My Account Dashboard, select Renew Now to view your renewal quote.
Review your Firm Information and Shipping Address, making changes as needed.

Select Next.
Review your Payment Method and Billing Address, or make any changes as needed.
Select your Billing Preferences.
Select Next.
Review your Order Fulfillment and select Download Software or Download Software + CD.
Select your Billing Preferences, and then click Next.
Review the products in the Order Summary.

If you want to make changes to the products ordered, contact Customer Service.

Select Complete Checkout to submit your order.

Your credit card or bank account will be charged upon order submission. An e-mail confirmation will be sent to the e-mail address we have on file.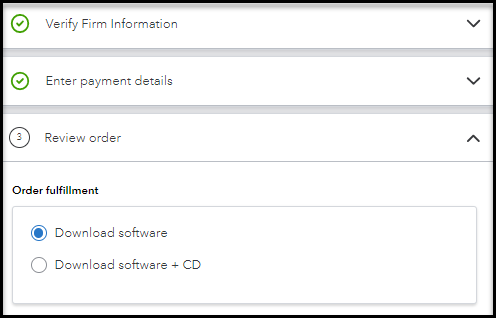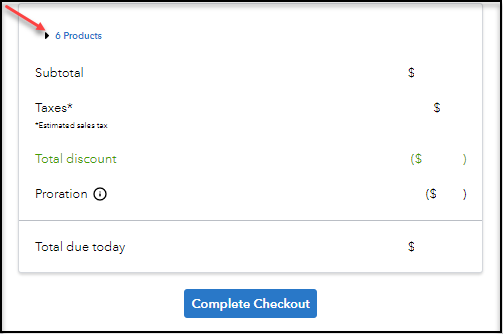 Enroll in Auto-Renewal
Sign in to My Account.
Select Products from the left navigation bar.
Click Auto-Renew.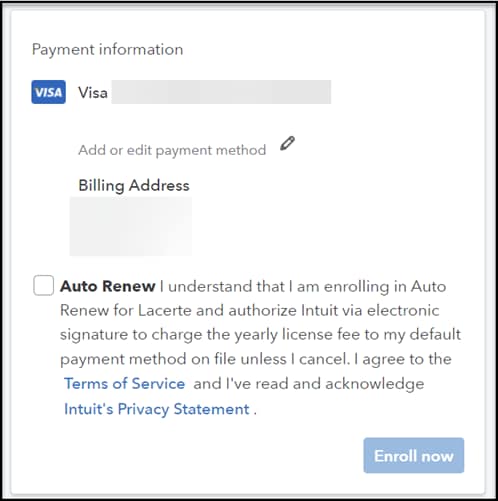 Review your payment method and address.
Check the box to acknowledge the auto-renewal Terms and Conditions.
Select Enroll Now.

We'll send you an email notification as a reminder before billing.
How to opt out of Auto-Renewal
If you would like to opt out of auto-renewal, follow the steps below.
Sign in to My Account
Go to Billing ⮕ Auto-renew
On the right-hand side, below your Payment information, there will be a box that tells you the current status of your auto-renewal. Select Opt out of auto-renewal to begin the process.
Learn about the Deferred Payment Option
The Deferred Payment Option lets you pay off the cost of your Lacerte software in manageable installments with your credit or debit card, or electronic funds transfer. See the steps for opting into deferred payments here.
If you need assistance with online renewal, please call our sales team at 800-765-7777.
Related topics