The Service Request email support tool in Lacerte lets you see an agent's response and your original question from inside the tax program. This means you never have to exit the tax program or login to My Account to get information about your requests. The benefit of this is that you can manage your requests from start to finish in one place—send a request, view it, update it, and get a response—all from within Lacerte.
Use the current year of Lacerte to submit in-product requests. The Service Request File Attachment screen allows for the selection of prior year returns to include with an email.
To contact support by submitting a service request: 
Go to the Tools menu.
Select Communications.
Select Service Requests/Lacerte Email.

You can also quickly access this window by selecting the View Service Request History button  on the main toolbar.

To create a new Service Request, select one of the following options from the dropdown.

New Request
New Request + Attachment (this will let you attach a client or file)

In the New Service Request window, select the applicable Product and Category.
Enter your name, email address and subject.
In the Details field, enter the details of your issue.

If applicable, include the form or schedule, line number(s), results versus expectations, and any supporting documentation you may be referencing.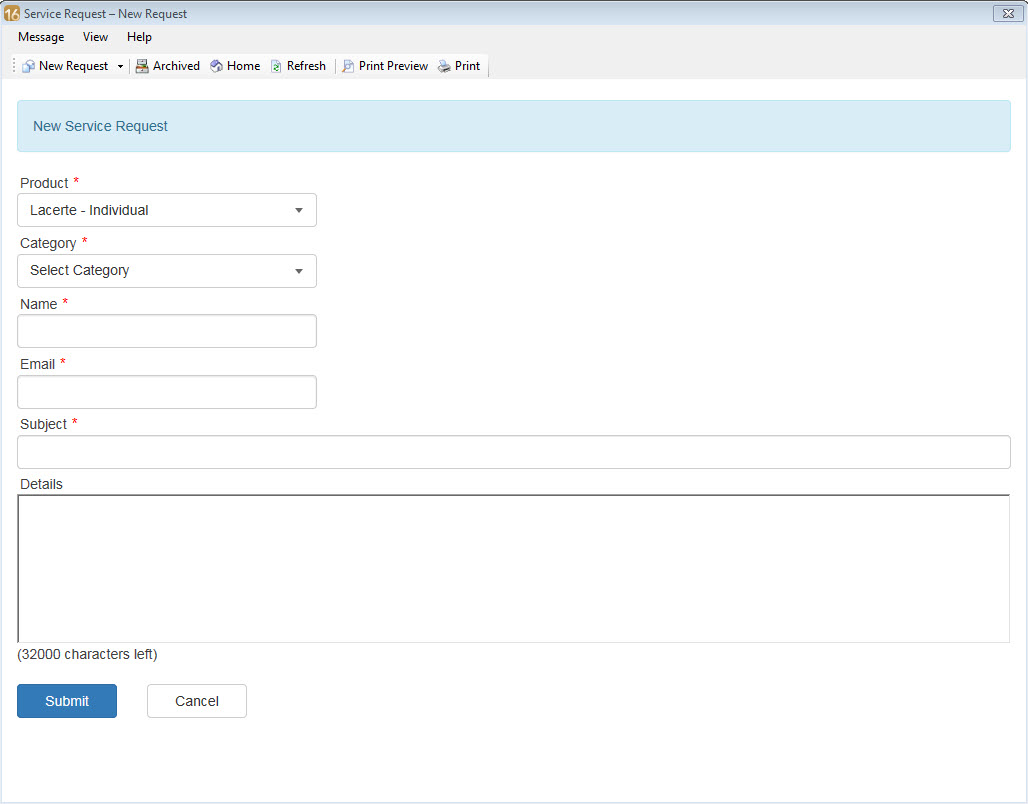 Select Submit.
Related topics: