Protection Plus
I cover my clients in case of
audits, notices or ID theft
Add a layer of protection for your 1040 clients from a team of CPAs and EAs.
so we can all
live life with less worry
Actually, you can buy peace-of-mind
When you provide the firm-level program to all of your 1040 individual clients for just $10 per return*, you and your clients can enjoy peace of mind all year long. We've partnered with an experienced team of CPAs and EAs from Tax Protection Plus who are on your side to handle situations when your clients receive notices from the IRS or state agencies, get audited or become the victims of identity theft.
Notices and audit assistance
Our bilingual (English and Spanish) team of experienced EA and CPA case resolution specialists provides personalized support if a client receives a notice from the IRS or state, or gets audited. They'll help your clients:
Interpret letters from the IRS and the state, and help with correspondence
Give guidance on next steps and representation as necessary
Research the statuses of returns with the IRS
Reconcile CP2000s and other inquiry letters
Address issues with IRS forms including Schedules A, C, and E
Assist with denied credits
Resolve tax debts and rejected ITINs
Identity theft restoration
We cover your clients with comprehensive identity theft restoration services, including:
24/7 access to identity theft restoration advocates
Notifications to banks and agencies if other forms of ID were stolen
Fraud alerts on credit records
Daily credit monitoring from all three bureaus for 6 months after ID theft has been reported
Client receives a notice
Your client receives a notice from the IRS or state taxation agency. They hit the panic button and call you, their tax professional.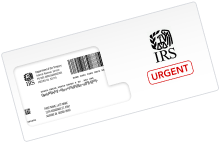 You notify Tax Protection Plus
You're in charge. So offload the tedious tasks, but maintain control of the process. Tax Protection Plus works with you and your clients as much or as little or as you prefer.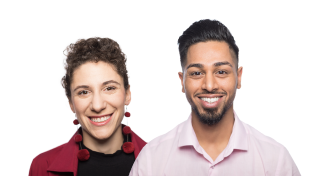 Your tax specialist goes to work
Your assigned tax specialist analyzes the issue(s) and assemble required documentation. They'll formulate a plan to get things resolved in your client's favor.
The case is resolved
Your expert will make phone calls, wait on hold for answers, and work with all parties involved until the audit or notice is resolved - no matter how long it takes.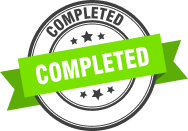 Invest in your business today with Protection Plus
Firm-level
Peace of mind for all your 1040 clients
$10
per 1040 return
Available to Lacerte, ProConnect and ProSeries – must cover all of your 1040 clients
Entrust unfamiliar work to seasoned credentialed experts
Offer more value to clients without extra work
Fee is paid by the preparer but can be offset by tax preparation fees
Get started
Per-return
Cover selected 1040 clients
$44.95
per 1040 return
Available for ProSeries only
Includes the same audit and notice protection and identity theft restoration benefits as the firm-level offering
Fee is paid by the client; can be paid using Pay-by-Return
Learn more
Give your clients even more confidence
Our free Protection Plus Marketing Kit gives clients one more reason to choose your practice. (It's available in English & Spanish)
Attend a free webinar
Learn how Protection Plus can save you time and money, and give your clients peace of mind. Join us live or watch a recorded session.
Visit the FAQ page
Get the answers to the most common questions we're asked.
Want to learn more? Fill out this form and a specialist will reach out to you.
How Firm-level Protection Plus works
What do I do if a client receives a letter or has an identity theft problem?
Either you or the taxpayer can reach out to Protection Plus directly at (866) 942-8348. You are in charge of deciding if the client works directly with Protection Plus or if they are there only to work with you. If there is a tax issue, you will generally need to provide a copy of the notice and the tax return. For identity theft incidents, the client that suffered the incident will have to talk to an identity theft representative about the situation to determine next steps.
How does Protection Plus handle a notice or audit?
If your client receives a notice, you or the client can call Protection Plus. They will generally want to see a copy of the notice and a copy of the return before making any recommendations, so you will provide those two documents using a secure portal. From there the case resolution specialist assigned to your case will analyze the situation and offer recommendations going forward. If there is an opportunity to improve the taxpayer's situation, Protection Plus will generally request copies of relevant income/expense/other verification documents so they can assemble a professional portfolio. They will write a cover letter to explain the situation and the documents included in the portfolio, and let you approve of what they are sending before mailing it to the appropriate agency.
Will Protection Plus receive my clients' information?
No, Protection Plus will only receive the number of 1040s you complete for billing purposes. Your clients' information is kept completely confidential unless and until they wish to receive help from Protection Plus.
Who will assist my clients with a notice or audit?
All of Protection Plus' case specialists are licensed Enrolled Agents (EAs), Certified Public Accountants (CPAs), or Tax Attorneys. You decide if your clients work directly with Tax Protection Plus, or if you are the only one who works directly with your client and leverage the assistance of the Protection Plus team on the back end.
Is there assistance in Spanish?
Yes. Protection Plus has Case Resolution specialists who speak Spanish. In addition, there are client-facing materials describing the details of the service in Spanish.
What happens if my client is subject to a very lengthy/complicated audit - will Tax Protection Plus stop working with them at some point?
No. Tax Protection Plus will provide audit coverage regardless of how long or complicated the audit is. Tax Protection Plus will not go to tax court, but can assist with any notice or audit until that point.
How do Intuit and Tax Protection Plus support me in highlighting the benefits of Protection Plus to my clients?
Upon enrolling, Tax Protection Plus will send you a marketing kit that includes client-facing materials and information to share with both prospective and current clients.
What information do my clients receive about the program?
With the firm-level program, the Protection Plus Member Agreement and a 7216 for disclosure will print out with every 1040 return that you file. The member agreement should be provided to your clients and you should have the client sign the 7216.
Does my client have to sign the 7216?
The client does not have to sign the 7216, but we recommend that you have clients sign it at the time of preparation. Although Protection Plus does not receive any information about your client or their taxes until they request assistance, this form provides you with the authorization to share information about the client and their taxes with Protection Plus should the need arise.
Coverage details for notices and audits
What if my client receives a letter from the IRS or a state agency in a few years?
Protection Plus services cover notices received about this tax return for three full years from the April filing deadline of the covered tax year.
Does this service cover returns I filed for the clients in previous tax years?
No. Protection Plus will only help with returns that are originally filed in the Tax Year for which you are enrolled.
Does the service assist with state notices and audits?
Yes.
Does the service assist with local/city notices and audits?
No.
Does Protection Plus cover business returns?
No, Protection Plus is only included for 1040 returns. You will not be charged for business returns and those returns will not have access to the services. Protection Plus will assist with notices pertaining to Schedule C.
Are extension returns included?
All returns filed through the end of the October extension deadline are included with the firm-level program. You will not be billed until the actual 1040 return (not the request for extension) is filed.
How long is my client covered in the event of notices, letters and audits of the 1040 return?
From the time the return is filed, lasting three years after the April filing deadline of the covered tax year.
Coverage Details for Identity Theft Restoration
How long is my client covered in the event of an identity theft?
For one year after the return is filed and the preparer has paid the fee to cover the client's return.
Does this service cover everyone on the 1040 tax return?
Yes, Identity Theft Restoration covers spouses and dependents listed on the covered return.
What services are included with the Identity Theft Restoration?
Billing
Do I have to buy it for all my clients?
Yes, to receive the firm level price of $10 per return the program has to be purchased for all 1040 returns that you file. Many tax professionals increase their tax preparation fee by $10 or more to offset that cost.
Do I have to pay for all of them at once?
No, you will be billed every other week through tax season and then monthly until the end of October. There is no fee at the time of registration.
Will the $10 come out of my client's refund if they use Pay by Refund (PBR)?
No. With the firm-level program, your office is billed $10 for every return that is filed.
Am I charged for dependent returns?
Yes, Protection Plus is included for all 1040 returns that you file. These returns can still have identity theft and tax related issues, so they are included with the program.
Am I billed twice for amended returns?
No, you are only billed when the initial return is filed.
Important offers, pricing details, and disclaimers
Need help choosing a plan?
844-818-5434
844-818-5434
unavailable
Need help?
We're here for you.