Intuit Accountants just released the first-annual 2022 Taxpayer Insights & Intelligence Brief. 
Get the most out of tax season with tax software built to keep you going strong.
New
Forms help
Get more information about a specific tax form or calculation directly from that form or tax line in Lacerte. Press "Forms Help" at the top of a form or after right-clicking a calculated field to open a Community article and get answers to your questions while you work, without leaving the return.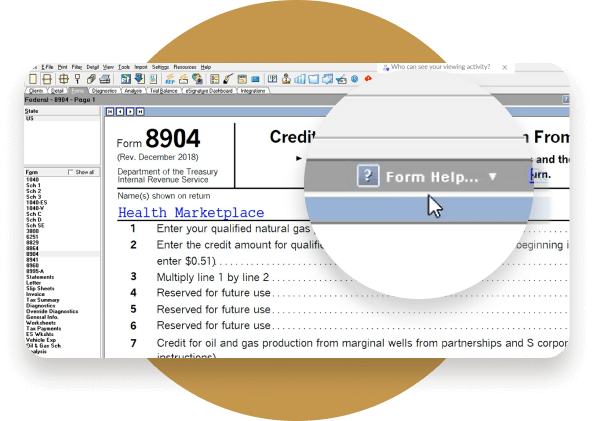 Tax scan and import ($)
Quickly and reliably import data into your return with just a few clicks. The form reviewer tool allows you to check and edit data before importing.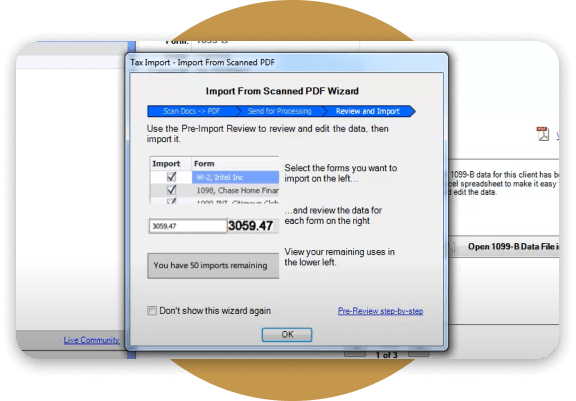 Intuit Link
Gather client tax documents securely, cut down on data entry with smart integrations, and make the whole process much simpler for your clients.
Document management
Choose between SmartVault® or Document Management System (DMS) to go paperless and easily store and share almost any type of document.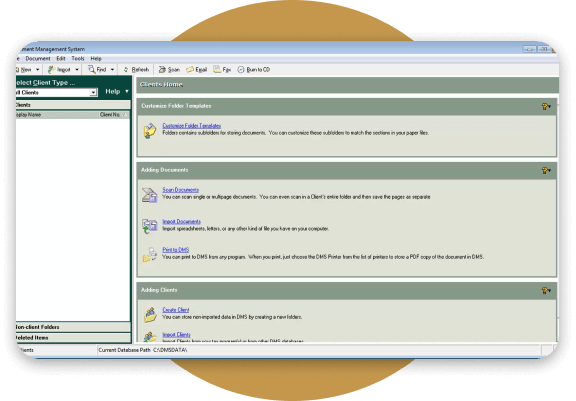 Tax form finder
Quickly find supported tax forms and schedules for Lacerte 2022 in just a few simple steps.

New Washington state Working Family Tax Credit Washington state is piloting a new tax refund to help Washington workers and their families get more money back at tax time. More details coming soon.
Don't stress yourself out. Gear up for tax season with My Account.
As you prepare for another successful tax season, we wanted to remind you of all the ways that My Account can help you be even more efficient. You can:
Verify that your account information is correct.
Manage your EFIN or get one if you don't have one yet.
Add or change users or their permissions.
Add integrations to boost your productivity, like Hosting for Lacerte, Intuit eSignature, or Pay-by-Refund.*
Access your personalized training portal.
Manage your payment options.
*Auto-renewed orders are processed at the discounted rate during the time of enrollment.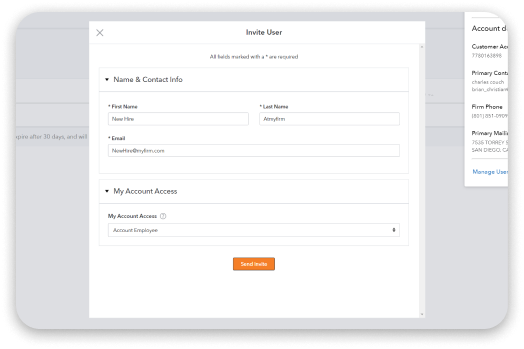 Be proactive. Get your computer setup correctly for a smooth installation.
Spend less time waiting to access your new software, and download Lacerte 2022 within minutes. Plus, get all the information you need about Lacerte's system requirements to get ready early.
Latest news: Microsoft has ended support for Windows 8.1, so the Lacerte 2022 software will no longer support this version of Windows. Your security is our highest priority, so we encourage you to upgrade to Windows 10 or higher.
Elevate your firm with integrated tools to maximize productivity.

Protect your clients with firm-level Protection Plus
Demonstrate that your services go beyond typical tax return preparation, and defend your clients from tax notices, audits, and identity theft with Protection Plus.
Receive access to a bilingual team of expert CPA and EA case resolution specialists.
Get 24/7 access to identity theft restoration advocates who'll help your clients restore stolen identities and remediate refund fraudulent claims.

  Find out more

Discover the convenience of Pay-by-Refund
Give your clients a simple way to pay for your tax preparation without worrying about any upfront, out-of-pocket costs.
Sign up easily right from your Lacerte software or My Account.
Get flexible disbursement options by choosing between two participating bank partners.
Help ease client's minds with automatic enrollment in identity-theft protection and restoration services.*

  Find out more
Get in touch. Our team is always here to help provide one-on-one and self-serve assistance.

Intelligent voice assistant
Get what you need faster with this tool that directs you to self-serve solutions so you don't have to stay on hold to talk to an agent.

  Find out more

Tool hub application
Quickly resolve common system issues and errors, so you can get back to serving your clients with this tool.

  Learn more and download
Get support on your schedule
Request a support appointment or have the support team call you back at a time that's most convenient for you.

  Find out more
Training: Keeping you up to date
Live and pre-recorded webinars
Attend live and watch pre-recorded webinars on topics that matter most to you, at times that work best with your schedule. More than 30,000 pros signed up for webinars last year, and new sessions, like tax law, ethics, and product courses are continually added.

  View webinars
Personalized training portal
Access bite-sized training modules with content that's recommended just for you.

  View my online portal