How to take advantage of your 5 free eSignatures immediately
In just 3 steps, you'll have access to your 5 free eSignature folders.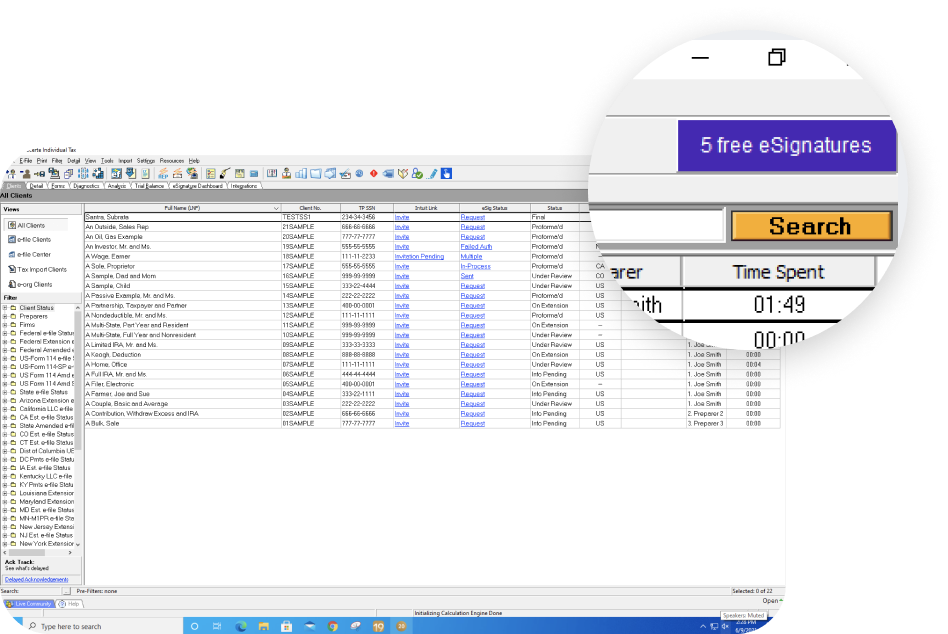 1
Log in to Lacerte and select the 5 free eSignatures button. (This button appears in the top right corner of the screen for all new eSignature customers only.)
2
Select the Enable my 5 free eSignatures button to accept your free trial.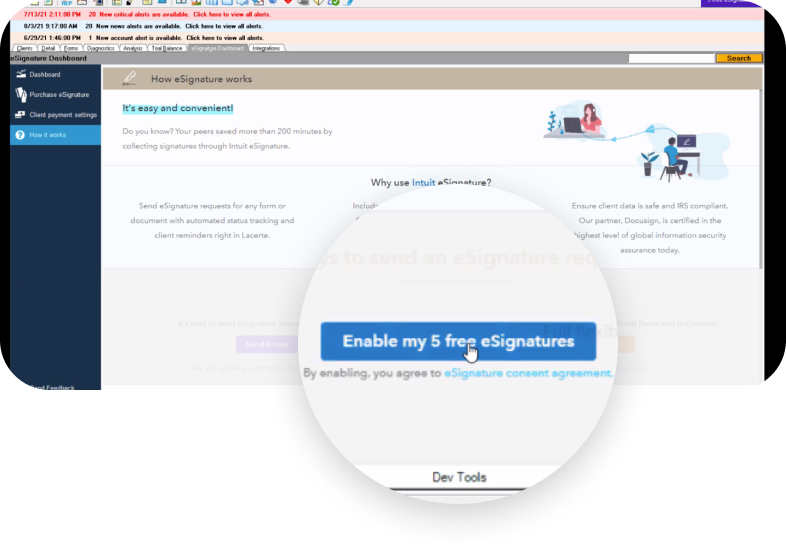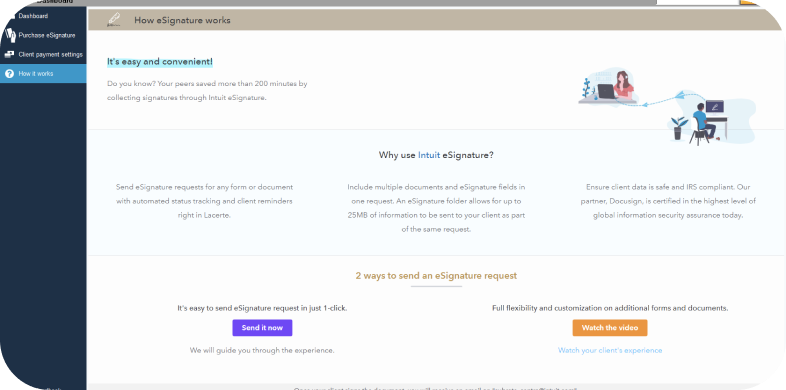 3
Watch the See How it Works video. Or if you're ready to send your first eSignature, select the Send it now button.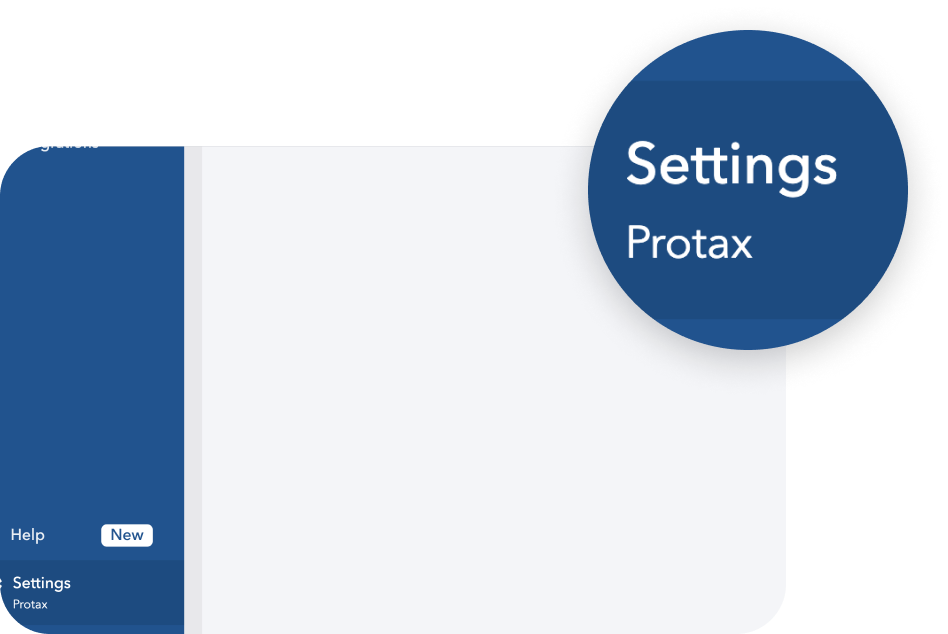 1
Log in to ProConnect and select Settings from the menu in the lower left corner of the sceen. A pop-up window will open.
2
Select Client Authorization eSignatures from the tools menu on the pop-up window.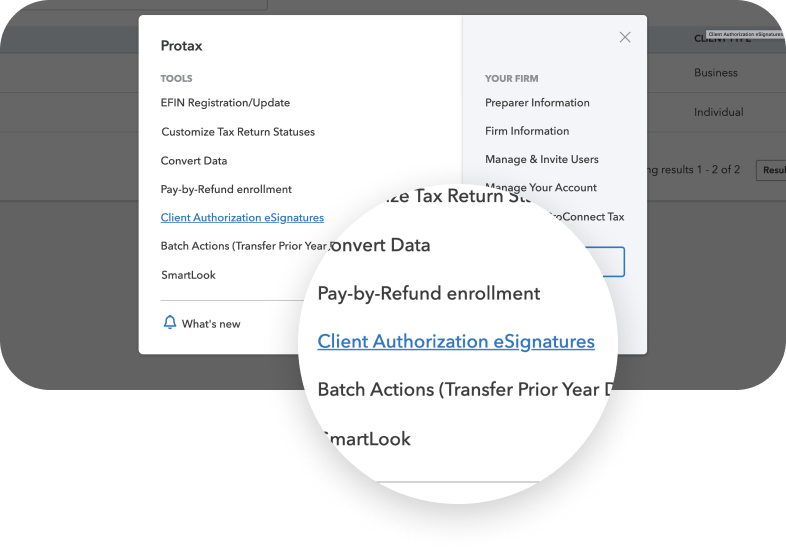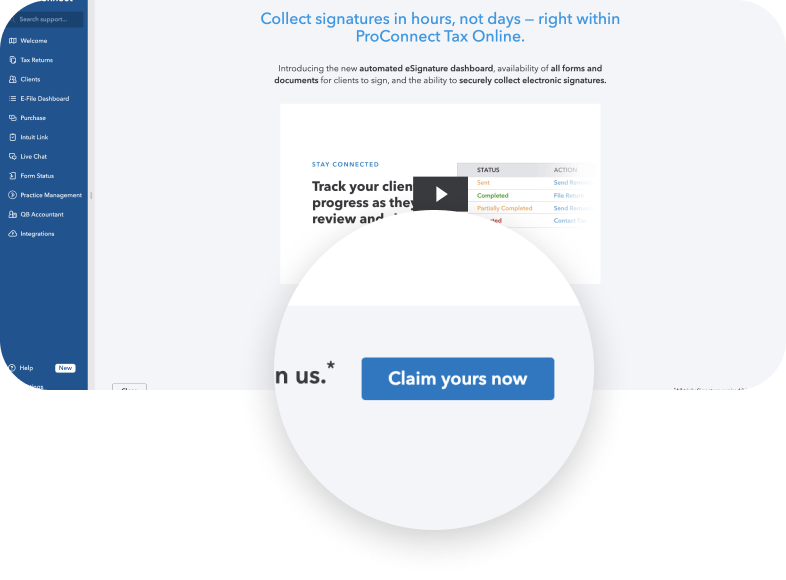 3
Select the Claim Yours Now button to open the How eSignature Works page.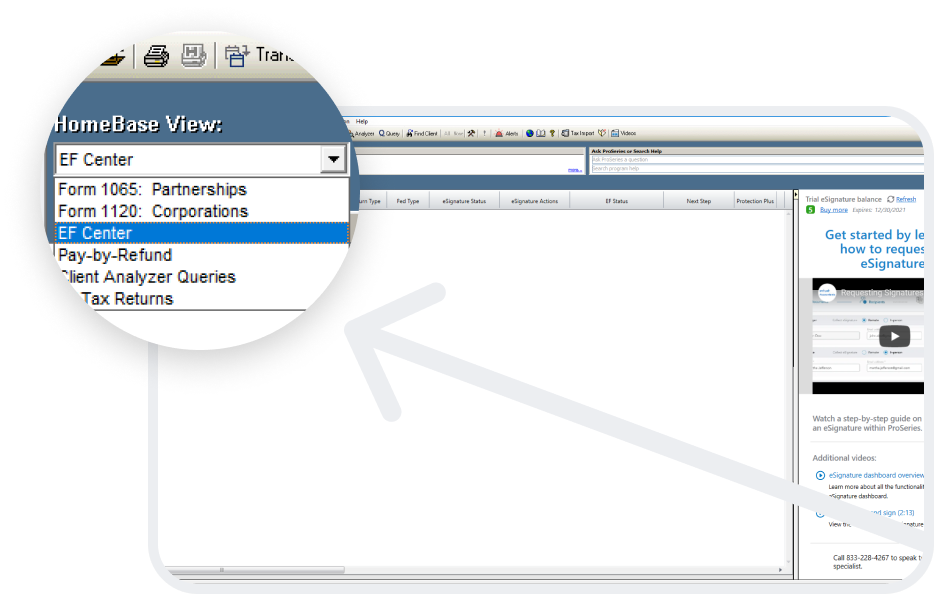 1
Log in to ProSeries and select eFile Center from the Homebase view dropdown menu in the top left corner of the screen.
2
The right rail will populate automatically. Now, select the Get 5 Free eSignatures button. You're ready to go.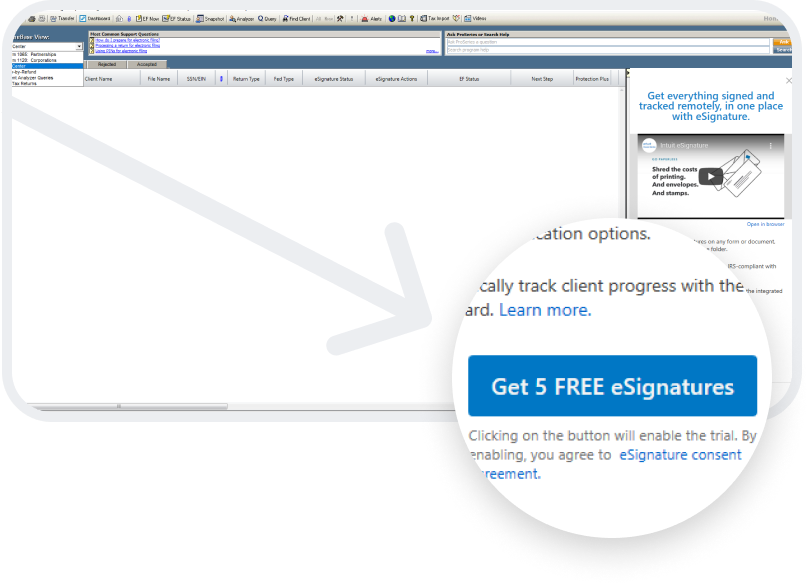 3
If you've had an eSignature trial in the past, you can see your eSignature balance in the top right corner of the screen.
Enjoy all the benefits of eSignature