When working with an Intuit ProConnect Lacerte support agent, you may be asked to send in a copy of your client file in order to troubleshoot a situation. This should only be done while speaking with a support agent.
Note: If you would like to send an email to Lacerte as a support channel, please see: Sending an Email to Lacerte Support
Sending a Client File From Lacerte:
Using your function keys on your keyboard, click 'F10'.

Note: This window can also be accessed via the Help dropdown menu, select Troubleshoot F10.

Click the person icon located above the tabs.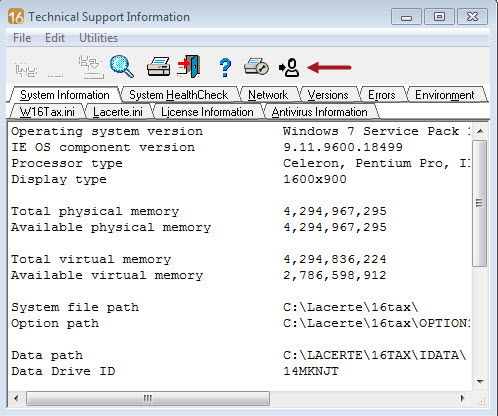 This will open the Send to Agent window.
In the Send to Agent window, enter the following information:

6 digit PIN provided by Intuit Agent - This will be provided by the agent you are speaking/chatting with.
Email - enter your email.
Attach client file - check this box.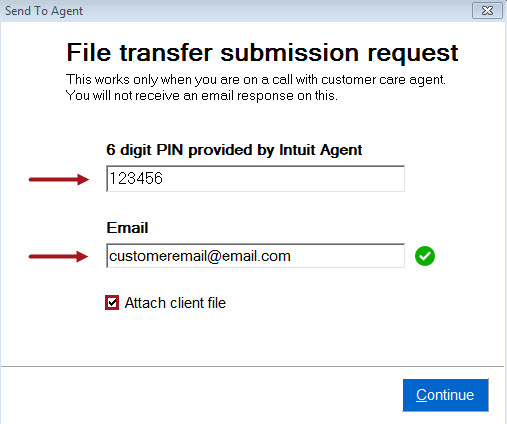 Click Continue.
In the File Attachment window verify and complete the following:

Tax Year - verify
Tax Program - verify
Data Path - Browse if necessary (default will match the Tax Program currently viewed)
Highlight the client from the list provided

Click OK to attach.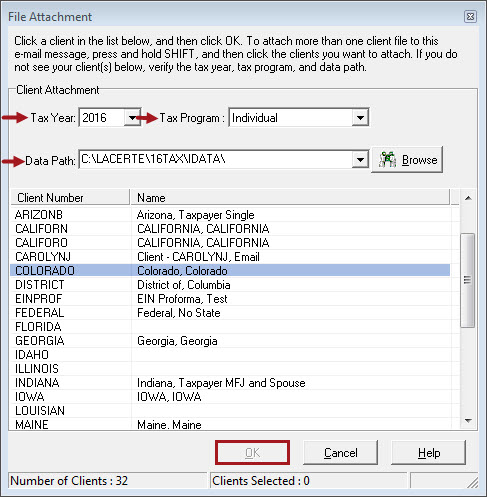 In the Select Attachment Security window, select one of the following based on the agent's instructions;

Remove Privacy Information from Attached Client(s) - This is used most often. Your client's private information will be replaced with generic numbers and descriptions while all calculations will remain intact.
Encrypt Attached File(s) and leave Privacy Information Intact - This is required when troubleshooting e-file rejections.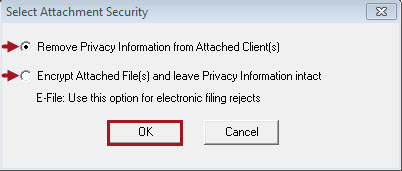 Once complete you will receive a confirmation window. Share your Confirmation # with the agent assisting you.

Select OK to close the window.
You can return to your client file and continue working in your program at this point.