A time-saving feature has been built into your ProSeries and Lacerte My Account experience. Alerts are a user-friendly notification platform focused on providing you with timely delivery of relevant account management information and/or actions required (account maintenance, billing, payment information, etc.). It provides a self-help option for you to take the necessary actions to ensure you are set up for a successful tax season.
Alerts will appear in your My Account allowing you to complete the action requested. Some actions may be restricted to specific My Account Roles. For more information on My Account roles, click here.
Your Alerts can be accessed from the My Account Dashboard by clicking on Alerts in the upper right portion of the window. Use the blue button to take action.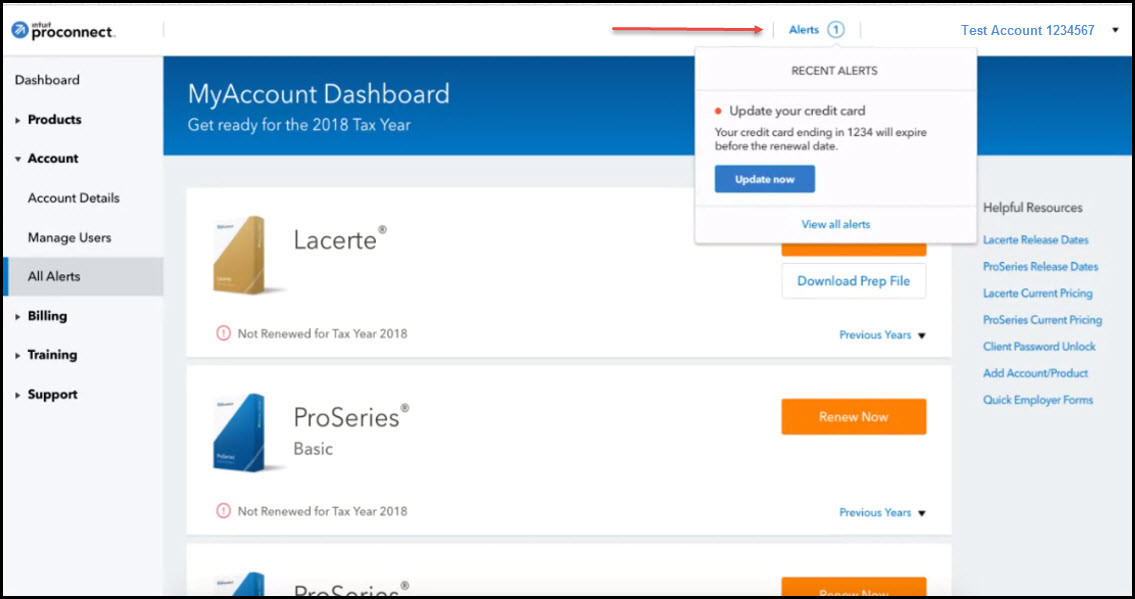 A list of all recent alerts can be accessed by clicking All Alerts either on the left navigation panel under Account or at the bottom of the drop-down for notifications at the top of the dashboard window.
All Alerts will display the New and Important alerts, Previous Alerts, the Date they were issued, and who from your company completed the action.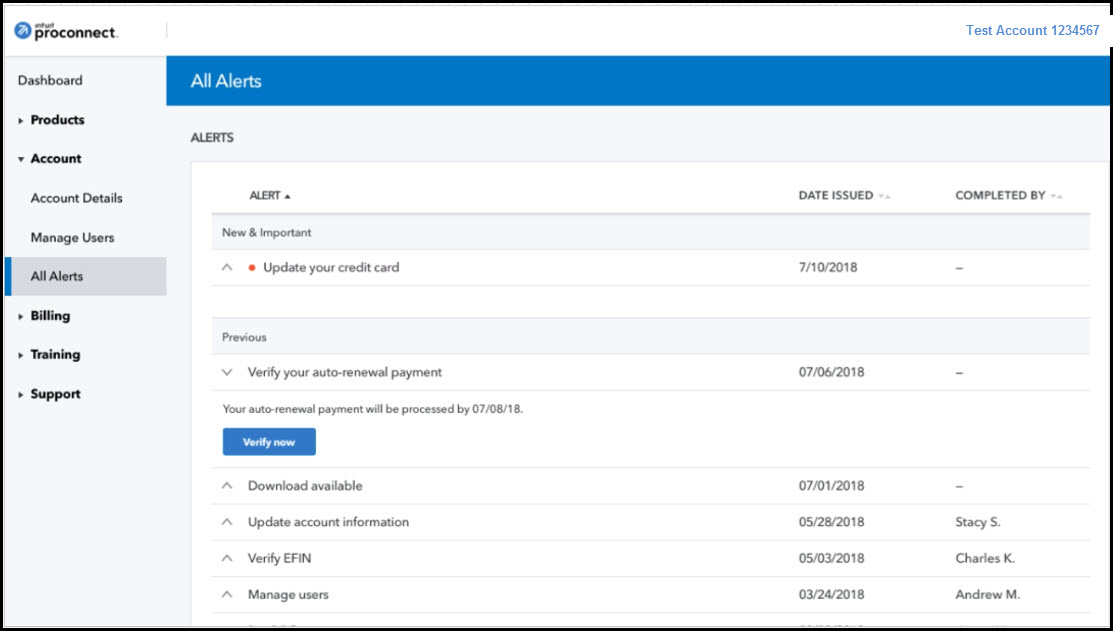 Related topics: