Problem Description
Where do I enter Form 1099-INT?
Where do I enter interest income for Form 1040?
Solution Description
Generally information from Form 1099-INT is entered on Schedule B, Part I.
To access Schedule B:
Press F6 to open the Forms Menu
Type "B" and press enter
Scroll to the Interest Income Smart Worksheet.
Note: Additional information fields can be accessed by double-clicking on the Payer's name field.
Additional Information:
You can use the "Where Do I Enter" feature to find out where to enter Form 1099-INT information:
From with-in an open return click on the Where Do I Enter button
Type in 1099-INT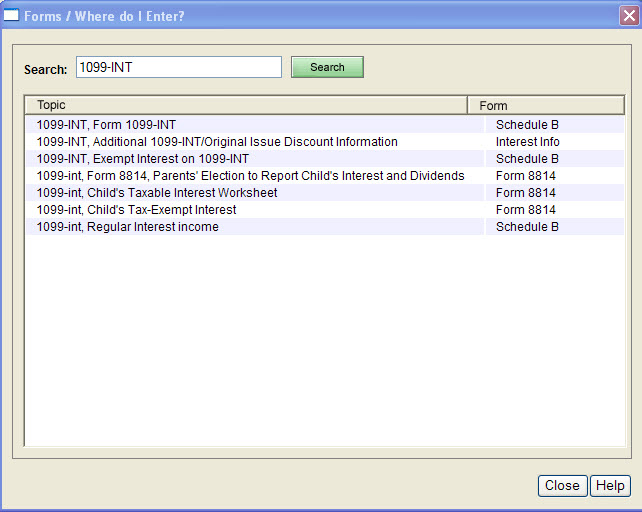 Please note ProSeries Technical Support cannot provide tax advice or advise you on tax specific treatment