You can use the AckTrack utility to report a delayed e-file acknowledgment. Reporting a delay allows us to research the submission thoroughly. Be sure to check your e-file acknowledgments frequently to ensure you pull the acknowledgment as soon as it is available.
Before you start:
Federal return acknowledgments are usually available within one to three days.
State return acknowledgments typically take two to five business days.
Department of Labor's acknowledgments takes up to one business day.
If your agency is already listed as delayed, you don't need to report the delay using AckTrack.
Current delayed acknowledgements: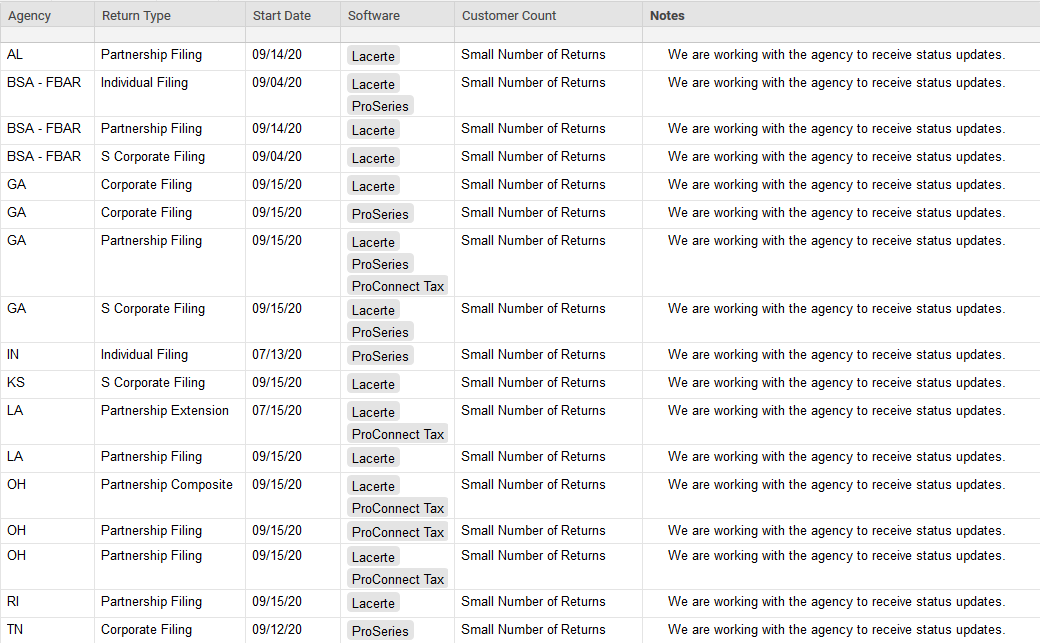 Follow these steps to report a delayed acknowledgement for an agency not shown above:
Open the AckTrack submission form.
Select the Return Status that's showing in your program for this client.
Enter your customer account number.
Enter your email address.
In the last field, enter your EFIN for a return showing as "Received at Intuit", or the submission ID for a return showing as "Sent to agency."
Click Submit.