Follow these steps to sign in to My Account
Go to the My Account Sign In screen.
Hover over Sign In and select ProSeries.
Enter your User ID (Your user ID is typically your email address).
Enter your Password.
Click Sign In.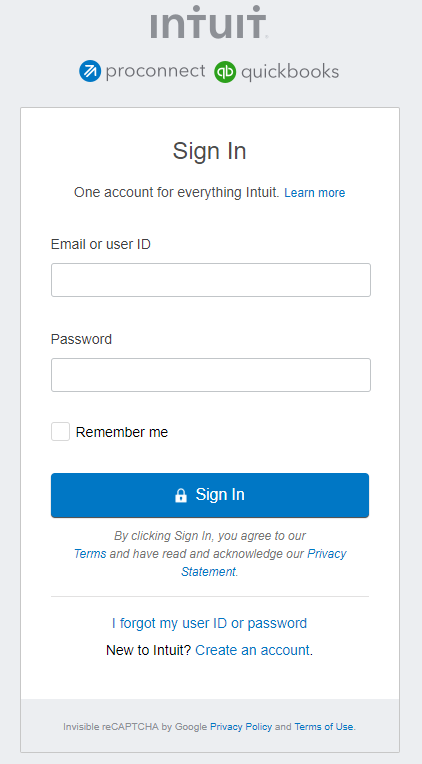 If you have trouble signing in or think you have forgotten your user ID or password, click I forgot my user ID or password below the blue Sign In button.
If you need additional assistance, please call (800) 374-7317 to contact Customer Service.
Any time you access your account from a new computer or device, or update your account sign-in information (such as username, password, or email address), you may be asked to enter an identification code that is sent to the email or mobile phone currently listed in your account. This additional measure helps to ensure that it is really you who is changing your information.
Your protection and the security of our products remains our top priority. We have a team of dedicated technologists and data scientists who work around the clock to continually improve our processes and ensure our products have industry-leading protection every time you sign in..
Our security measures include:
Implementing multi-factor authentication (MFA). MFA allows us to verify that someone is the account owner when attempting access.
Sophisticated data analytics and risk models developed by fraud data scientists to help us better prevent and detect fraud within our product.
We also send an identification code to your email or mobile phone listed in your account when you sign in from an unrecognized device or make changes to your account sign-in details.
Related articles:
Oops Something Went Wrong, Hmm That Didn't Work or Code Not Received