Close all programs and follow the steps below.
Using Windows Explorer or My Computer, navigate to the folder where the DMS database is installed.
If you are not sure where the database is located, reference this Article.
Double-click DMSSetup.exe.
In the Welcome screen, select the Repair option.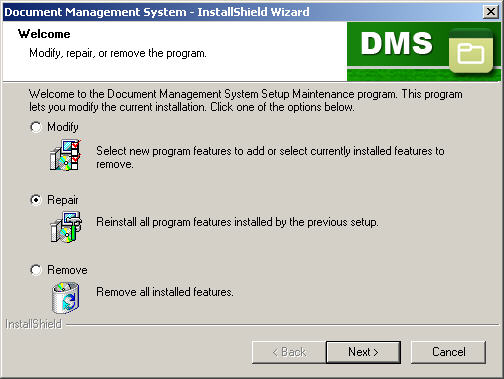 Click Next.
In the Enable DMS Toolbar screen, click Next to continue.
When the maintenance is complete, if prompted to reboot the computer, select Yes, I want to restart my computer now and click Finish.
After the computer has restarted, launch the DMS program and then the Lacerte Tax program.
Verify the DMS is now enabled in the Print Returns dialog box of the Lacerte Tax program.