This article will help you restore client data files from a back-up using the Client File Maintenance feature in ProSeries and ProSeries Basic.
Before you start:
Note that we'll reference default installation and data file locations. When referring to path or folder locations, YY is used to reference the tax year in 20YY format. C:\ will always indicate the local drive and X:\ will always indicate a network drive.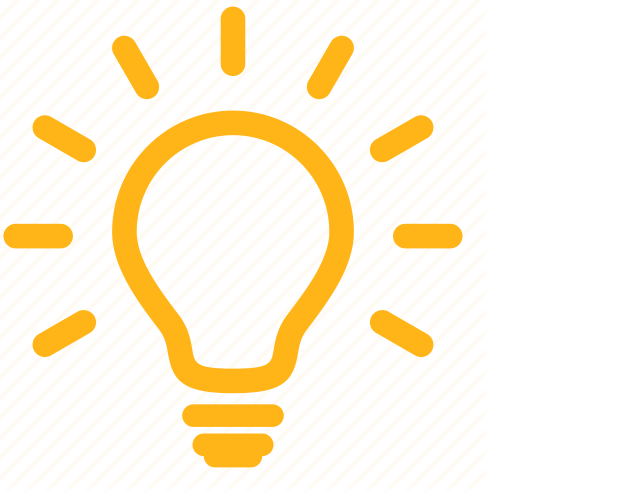 If restoring to a network installation of ProSeries, be sure to delete all .jn1 file types in the source location before restoring. These .jn1 files are database files that will be recreated each time a client is restored.
Open ProSeries to the HomeBase.
From the File menu, select Client File Maintenance, then click Restore.
Press the Set source directory button to navigate to the location of your backed up files.
Select the Type of return to be restored.
Select the client files to be restored. If you want to restore all files, use the Select all button.
Review the path specified for Set target directory. The default location should specify your ProSeries data folder. If you want to restore clients to a different location, use the Set target directory button to change the destination folder.
To check where your current data is saved, press Cancel. Then click File > Change Directory. Verify the path shown under Current year client files.
Click on

Restore client(s)

to begin restoring the selected files to your target directory.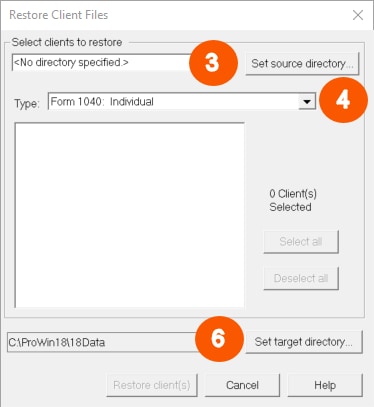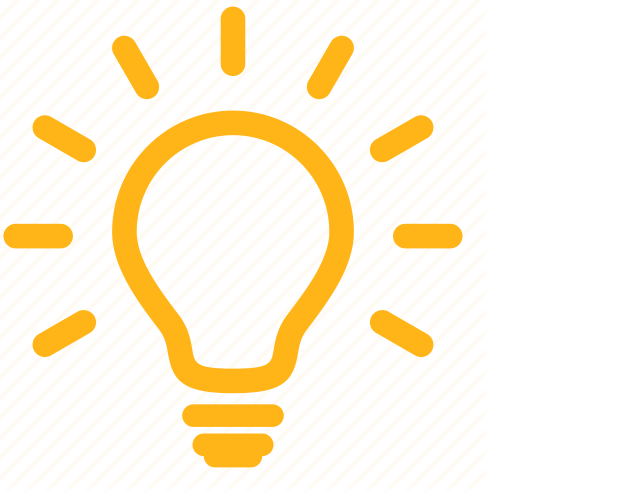 In some instances, ProSeries may display a "Not responding" message, although actively restoring your files. Please be patient during the restore process. The amount of time required to complete the restore process can vary depending upon the number of files selected and the speed of your computer, network, and peripheral devices.
Files copied to CD, DVD, or USB devices may sometimes inherit the read-only file attribute. ProSeries cannot use read-only client files, since their values may not be changed.
Follow these steps to restore read-only files to files ProSeries can use:
Use Windows Explorer to copy the backed-up files from the CD, DVD, or USB device to a directory on your local computer. (Note: Don't copy these files directly to the YYData folder.)
Use the Windows key (Windows logo) + E key to open Windows File Explorer.
Highlight the copied files in Windows Explorer.
Right-click on the highlighted file(s).
Press Properties.
In the Properties dialog box, under the Attributes section, uncheck all boxes except Archive.
Click Apply, then OK.
Follow steps 1-7 in the previous section to restore the files into ProSeries.
Related Topics: