Help your clients improve their financial health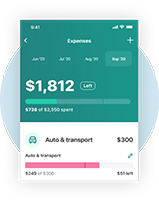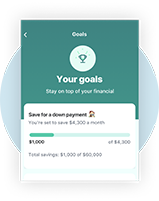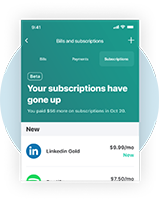 Our Client Prosperity Program provides you and your clients with tools that enable you to have richer conversations about your clients' financial well-being. One of the top tools you can recommend to your clients is Intuit Mint. It's a free, online service that lets them stay focused on their financial goals with free credit scores, custom budgets, spend tracking, subscription monitoring, and personalized insights to help them make their next financial move their best move—and it's always 100% free.
Give your clients the gift of choice
Mint is loaded with free features to provide your clients with what they need to stay focused on their financial goals and a way to check their credit scores without hurting them in any way.
Budget planner
Clients can easily add and update their categories.
Credit monitoring
24/7 access to their credit score for free and alerts of any changes.
Track your spending
Clients can see cash flow in and out to stay on top of their finances.
Safe and secure
Keeping your clients' data secure is our top priority.
Plus, with Mint, your clients can calculate a loan repayment, lock in a personalized refinancing rate, explore investment options, discover new ways to save, and more.
YES. Mint does not charge you or your clients. This is how it stays free to use:
Your clients get their scores and insights
We make recommendations
We get paid by the bank or lender
Mint brings your clients' balances, transactions, budgets, credit scores, and other financial data together to give them a complete picture of where they are, so they can make decisions that will get them to where they want to be. Here's how it works:
Sign up for free and experience how we'll help you make a difference in your clients' lives.
Download our client toolkit
We've prepared an email template, talking points, and a flyer to help you invite your clients to Mint. Just tell us where to send your toolkit.
© 2023 Intuit Inc. All rights reserved. Intuit, the Intuit logo, ProConnect, and Lacerte, among others, are trademarks or service marks of Intuit Inc. in the United States and other countries. Other parties' trademarks or service marks are the property of their respective owners and should be treated as such. Terms and conditions, features, support, pricing, and service options subject to change without notice.