Professional tax solutions that help me delight my clients and grow my practice
Your tax software needs to connect your work together, and more importantly, connect you with your clients. From features that power up your productivity, to a full, integrated platform of tools that help you make a positive difference—
Intuit professional tax solutions have you covered.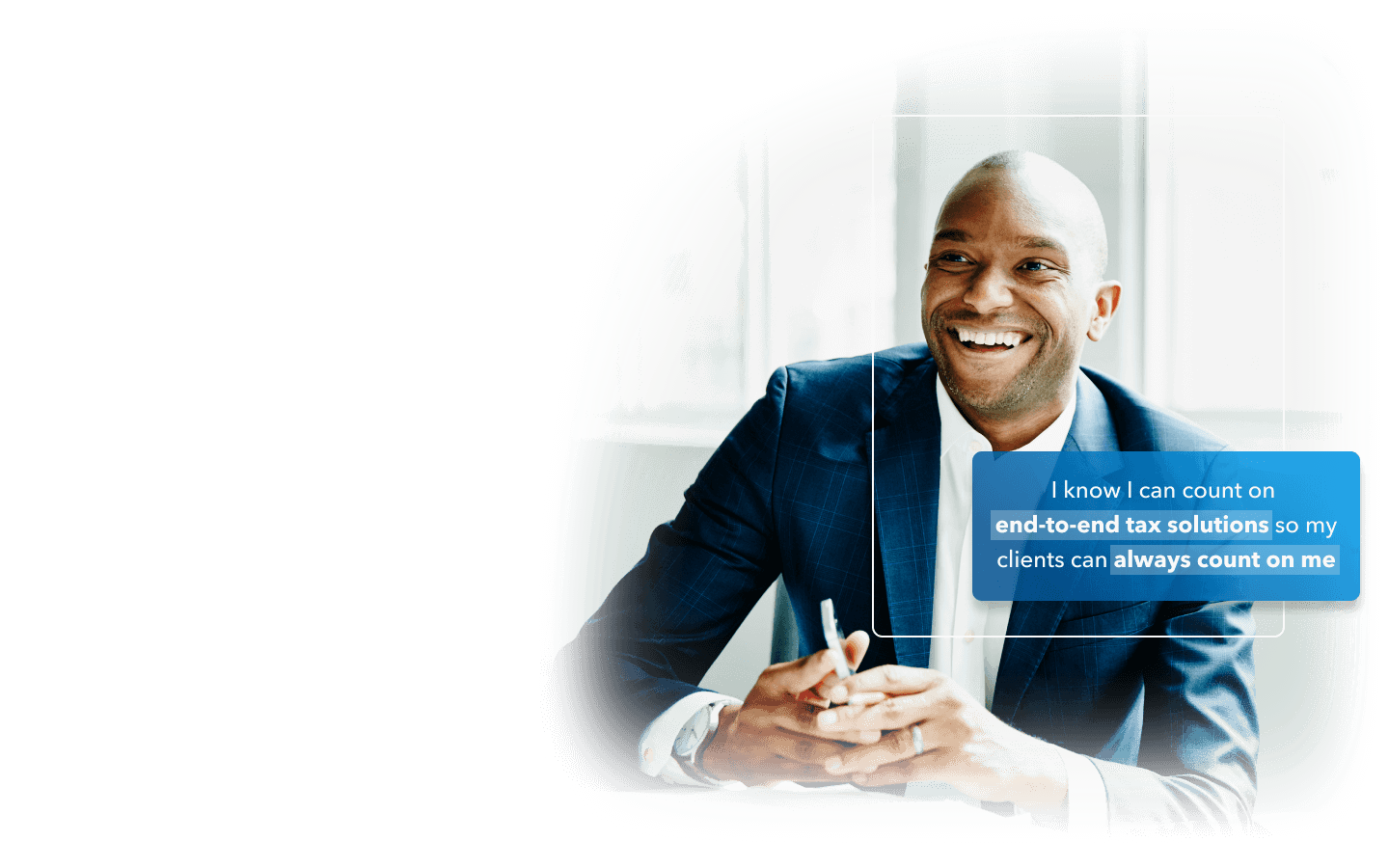 eSignature
Get any document signed securely from any online device, all done with quick clicks inside your tax software.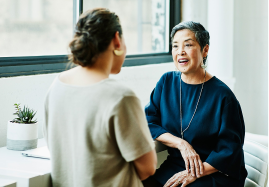 Client services
Provide audit protection, refund transfers, and more to deliver an exceptional experience for your clients.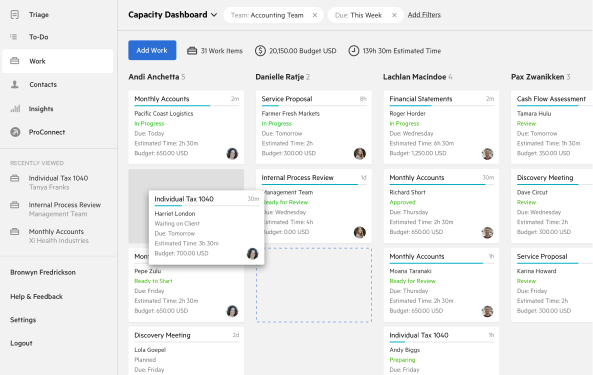 Intuit Practice Management
Manage and organize all of your work in one place with tax practice management software so everything runs smoothly.
Harness the power of the cloud
Prepare returns quickly and confidently, from anywhere
---
From simple returns to the most complex, our tax solutions are designed to power your productivity and save you time. You can work together with your staff on any return, using the same data at the same time – whether you're in the same office or not. Plus, get built-in layers of security, automatic backups, and seamless updates.
Learn more about Cloud Hosting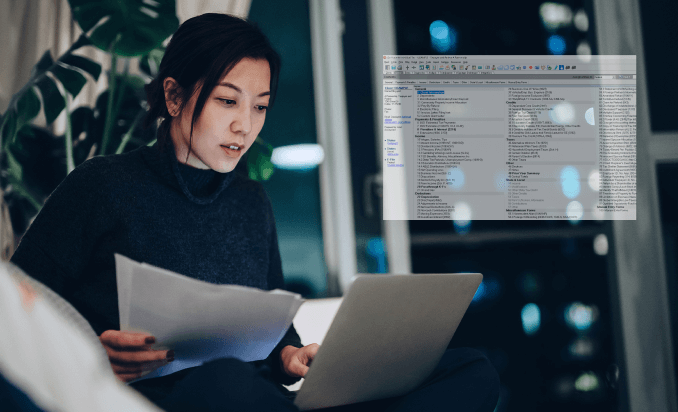 Rhode Island firm makes a seamless transition to the cloud
Diego was looking for a dependable, worry-free, cloud hosting solution that would enable him to expand his business nationally while being there for his current clients anytime—all with the uptime and security he relies on.
Now, he's able to use his Lacerte Tax software to better connect with clients when they need him, even working through New England winter storms, the pandemic, and from out-of-state. On top of that, he loves the automated updates, flexibility, and reduced IT costs that come with the cloud.
Manage your practice
Automate administrative work, so nothing falls through the cracks
---
Collaborating with your clients and staff has never been easier. Keep every client email, document, task at your fingertips. Set automatic email reminders for clients so you never have to chase down missing data.
Learn more about Intuit Practice Management
Heather grew her business over 200% by standardizing firm operations
As Heather's business began to grow, she needed the right tools to scale. With a combination of several third-party tools, the system was tricky and hard to learn.
She was already using cloud-based Intuit ProConnect Tax and QuickBooks Online Accountant, so it made sense to include Intuit Practice Management. Today, her whole workflow is automated—and all in one place—so she has more time back to focus on meeting deadlines for clients, growing her employees' careers, and expanding her business.
Simplify signatures
Get any document signed securely from any online device
---
Manage all signatures digitally on any form or document, and track client response with real-time status updates on the virtual signature dashboard in your tax software.
Learn more about eSignature
When we were researching Intuit ProConnect Tax, we learned that there was a seamless eSignature integration within the program—and knew we needed to make the change.
Leppert Group LLC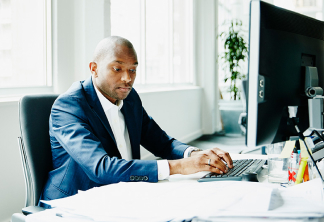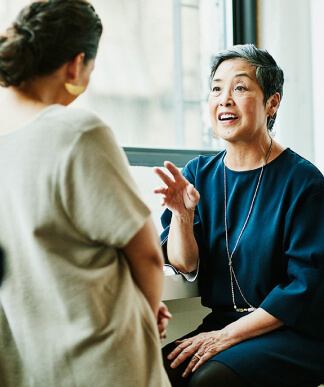 offer an exceptional experience
Deliver personalized client services at all touch points
---
Each client has different needs. Be ready to have their side to handle situations when they receive notices from the IRS or state agencies, get audited, or become the victims of identity theft. Plus, you'll be able to offer them payment methods that work best for them and your practice.
Learn more about Protection Plus
Learn more about Pay-by-Refund
Did you know? In a taxpayer survey:
86% prefer
to work with a tax professional that has the best tools and expertise in tax advice.*
79% are willing
to pay more for a tax professional's service if it will result in improved financial outcomes (e.g., reducing tax liability, money savings, etc.).*
66% want more
financial and tax advice from their tax professional/advisor.*
Our team is ready to help you

find the perfect solution for your firm.
*Based on a taxpayer survey among those who pay a tax professional. Conducted by Radius Research in August 2020.